Mervel Kotzebue- Fleur wins Outstanding Woman in Port & Maritime Award 2023
Date: 26/04/2023
Mervel Kotzebue-Fleur, general manager of DP World Paramaribo, has been selected as the grand winner of the Maritime Award 2023 of the Americas in the category Outstanding Woman in the Port & Maritime. The "Maritime award of the americas" was organized this year for the 9th year in a row by the Inter-American Committee on Port (CIP). Mervel Kotzebue-Fleur is the first woman from Suriname to win the Outstanding Woman in Port & Maritime Sector Award.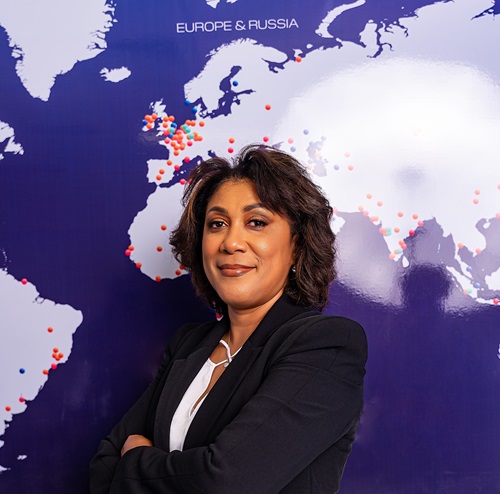 The Inter-American Committee on Ports (CIP) is the only permanent forum that brings together the National Port Authorities of the Organization of American States (OAS) and leaders of the maritime-port to promote the development of a secure, competitive, sustainable, and inclusive sector. with theme "Integral Management for Port Sector Modernization the Americas", in collaboration with North American Marine Environment Protection Association (NAMEPA), the Latin American Society of Marine Oil Terminal Operators and Single-Buoy Mooring (SLOM), the OAS Inter-American Commission of Women (CIM), and the OAS Department of Sustainable Development. Stakeholders from all CIP-OAS member states, consisting mainly of public and private ports/terminals, companies and/or institutions in the maritime and port sector, were encouraged to submit nominations that have made a positive contribution to the modernization of the port sector, in the following categories:
Competitive Digitalization
Cybersecurity in Ports and/or Terminals
Green Port Operations and Sustainable Management
Empowerment and Equality.
Mervel Kotzebue- Fleur was nominated by WIMAC ( Woman In Maritime Association Caribbean) in Suriname. This year, the CIP received nearly 37 top-level nominations from thirteen (13) countries in North America, Latin America and the Caribbean.In all cases, the submissions showed involvement in the integral development of the port-maritime sector in the respective countries
Out of 37 nominations, Mervel Kotzebue-Fleur was chosen as the best candidate who has demonstrated excellence
Mervel Kotzebue-Fleur will be invited to receive the award on June 8, 2023 at the 13th regular CIP meeting in Roatan,Honduras in the presence of international representatives of public-private port sector, academia and leading industry representatives will be attending the conference.
We use cookies on this site to enhance your user experience. By continuing to visit this site you agree to our use of cookies. Learn More