DP World Paramaribo supports mangrove project for the second year in a row
Date: 16/09/2020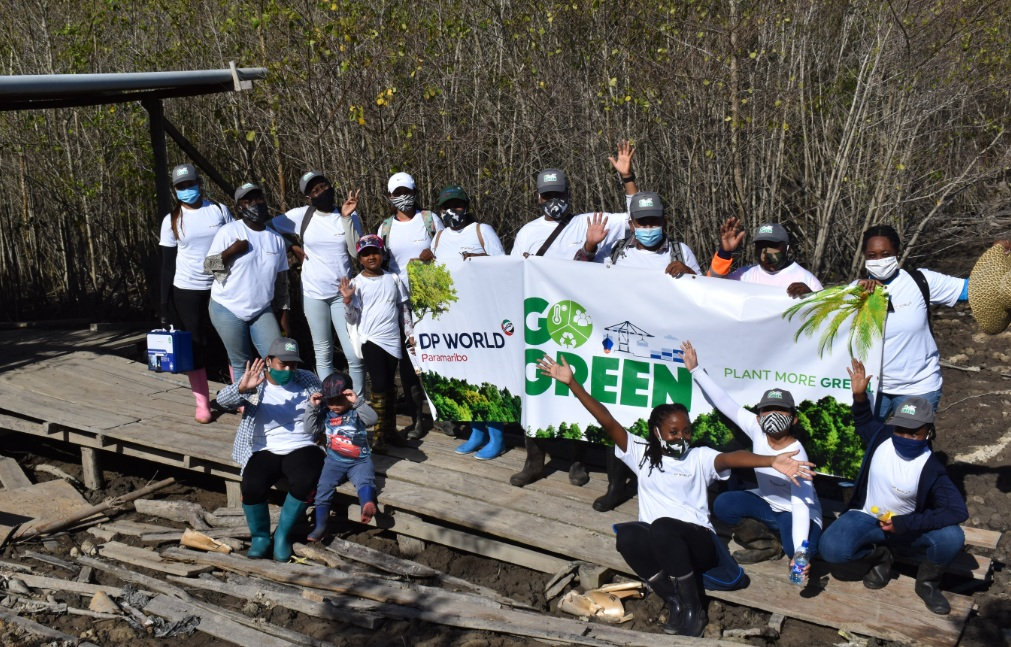 Port operator, DP World Paramaribo, planted mangroves with its employees in Surinamese coast locally known as "weg naar zee"on Monday 14 September as part of Prof. Sieuwnath Naipal's Mangrove Rehabilitation project. They volunteered and, in compliance with the Covid-19 measures, received a short tour of the area, an explanation of the design of the mangrove rehabilitation project and the results of the mangrove planting activities of the past years were shared. This year, a total of 18 employees with family members participated as volunteers. In total 133 mangrove trees have been planned.
Within the Global Ports Group (GPG) it is "Go Green Week" in the week of 14 to 20 September. The GPG is a collaboration between the industry leaders of global port operators and they have three working arms in the field of Safety, Security & Environment. In this context, DP World participated and they have chosen to maintain the theme "Plant More Green" this year, with the aim of planting more greenery in and for the community.
As environmental change is an increasingly important cause for concern is one of the most efficient ways to have a meaningful impact on increasing the amount of green space. By planting more greenery, we can bring about changes in the short and long term. Mangroves were chosen for their special role in coastal protection, carbon sequestration, water purification and other ecosystem services they offer.
Successful greening of the community requires participation. The more people are involved, the more can be planted. It is the second time in a row that DP World Paramaribo is participating in this project.
We use cookies on this site to enhance your user experience. By continuing to visit this site you agree to our use of cookies. Learn More