A dedicated quay for barge handling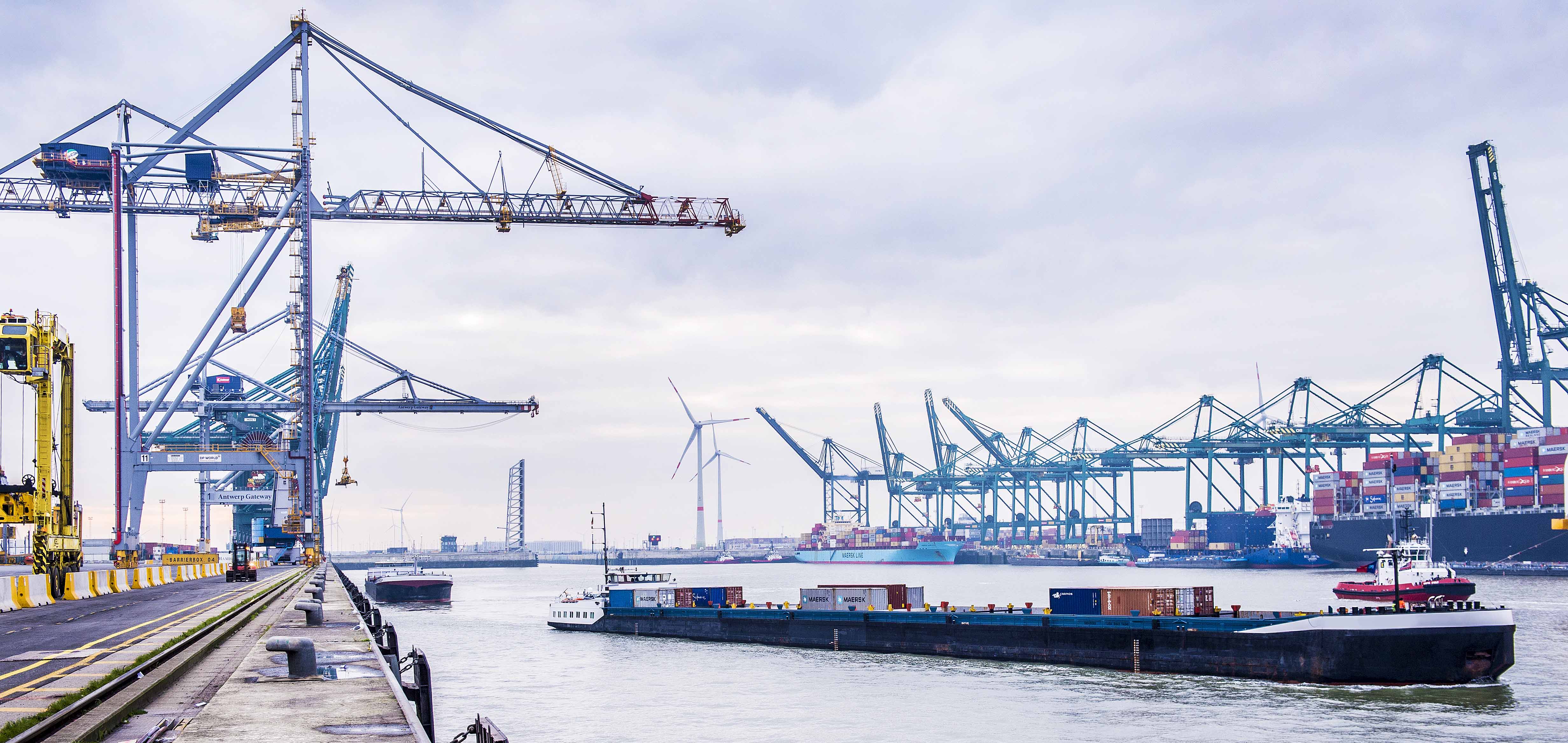 The port of Antwerp is both connected to the 1,500 km long Belgian waterway network and to the pan-European river and canal network because of its location in the middle of the Scheldt-Maas-Rhine delta. This results in a substantial 35% of all cargo to/from Antwerp Gateway being transported by barge.
Via the Albert canal, Antwerp Gateway is linked by waterway to the most important logistic hotspots in Belgium. Regular barge shuttles link the DP World terminal in Liège (Trilogiport).
Investment project
Antwerp Gateway has a dedicated barge quay ensuring inland vessels have guaranteed berths. A Gottwald Crane is available to ensure extra barge handling capacity.
Antwerp Gateway has received a European subsidy to increase the handling capacity for inland shipping by modernizing the infrastructure at the terminal. With the aid of the subsidy, three new Automatic Stacking Crane modules and two quay cranes will be purchased between 2020 and 2023. Thanks to these new investments, the available space is optimally used for more efficient barge handling.

Optimising of container barge handling
Thanks to closer cooperation between container terminals within the Port of Antwerp, volumes on barges are bundled, increasing the call size. Learn more about the barge consolidation project of Port of Antwerp.
We use cookies on this site to enhance your user experience. By continuing to visit this site you agree to our use of cookies. Learn More