Five New Rubber Tyre Gantry Cranes for DP World Sydney
Date: 06/05/2022
FIVE NEW RUBBER TYRE GANTRY CRANES ARRIVE AT DP WORLD SYDNEY TERMINAL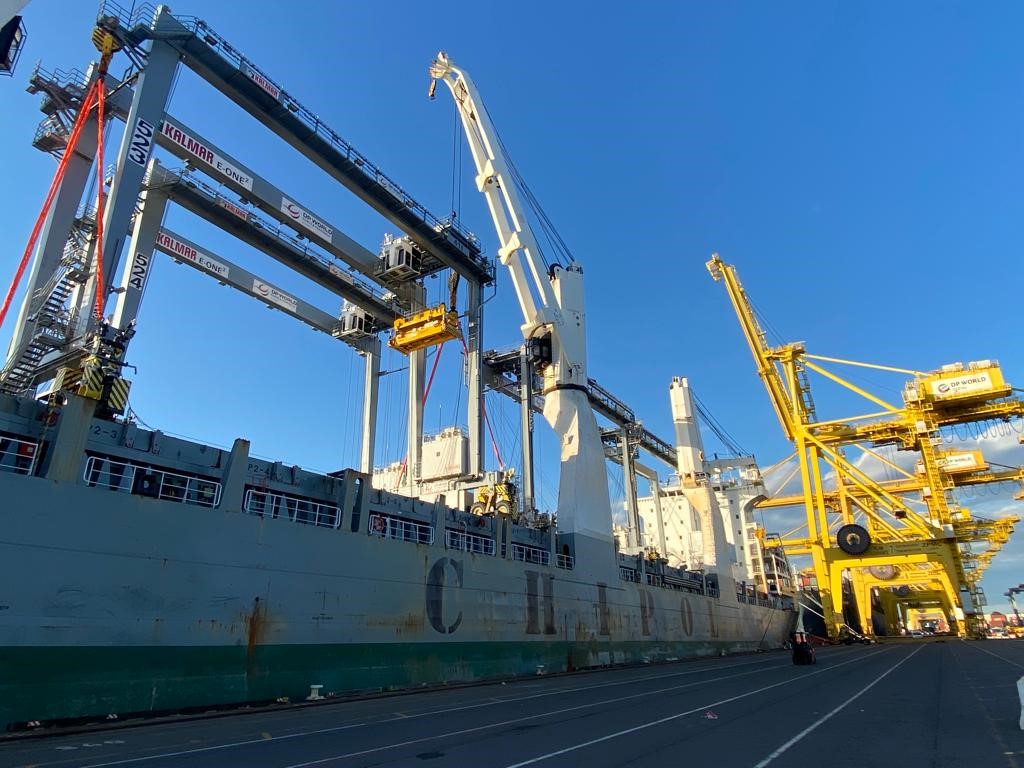 Sydney, 6 May, 2022: DP World Sydney Terminal welcomed five Kalmar Rubber Tyred Gantry Cranes on Friday, 6 May. Onboard the MV Chipol Taihu, the five RTGs were discharged upon arrival and are ready to service the Australian market. Having arrived fully assembled and pre-tested upon arrival to reduce the time taken entering service, the new machines will complement DP World's existing fleet of eleven Kalmar RTGs already in service, to support our Sydney Terminal's ongoing operational performance.
With a total investment of approximately $15 million AUD, the RTGs are part of DP World's ongoing renewal programme for continued efficiency at our Terminals and our commitment to more sustainable operations. The five new machines are configured to provide greater fuel economy and lower emissions, with 40% more fuel efficiency, in addition to enhanced design and safety features. With lifting capacity of 41 tonnes, the RTG cranes will be operated by our skilled operators to deliver further enhanced productivity and enable our Terminal's continued service levels for the Australian supply chain.
DP World is consistently working towards meeting the challenging demands of the industry and following an increase in volume of 14% at our Sydney Terminal, the new equipment will assist with achieving these outcomes, together with a further additional 5 new RTGs scheduled for delivery in 2023.
Andrew Adam, CEO of DP World in Australia said, "Through our significant investment in infrastructure across our Terminals, we are able to continue to provide service reliability for our customers. The latest addition of five Kalmar RTGs contributes to DP World's ongoing upgrades across our Australian portfolio to drive further productivity improvements and support additional capacity at our Sydney Terminal".