DP World bolsters end-to-end logistics capabilities with expanded presence at Stockland's Yennora Distribution Centre
Date: 29/08/2023
New investment will almost double warehousing capacity at the Yennora Distribution Centre, an intermodal terminal in Sydney, to more than 100,000 square metres.
The Centre is linked by road and rail to DP World's sites in the Sydney Port Precinct.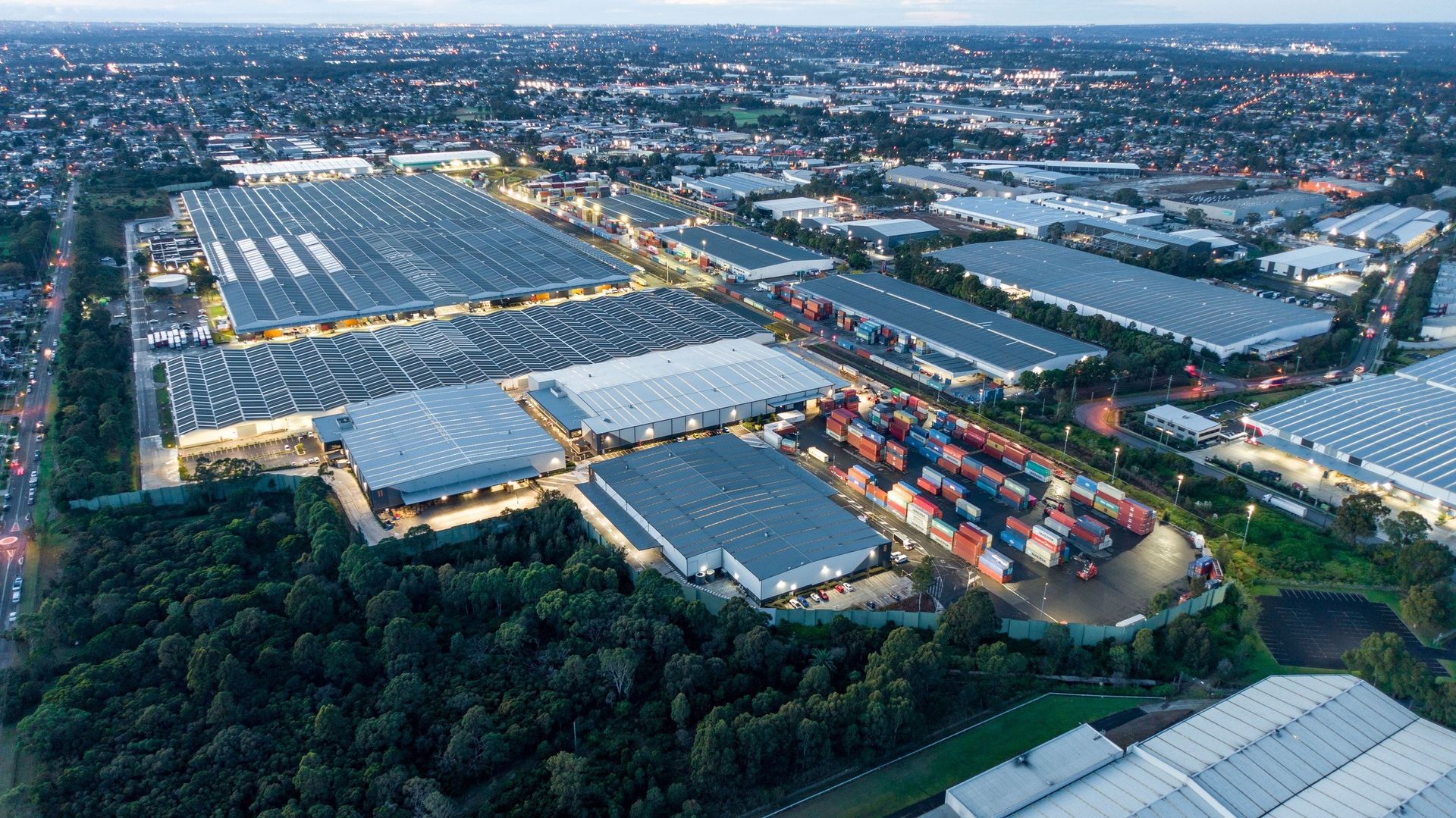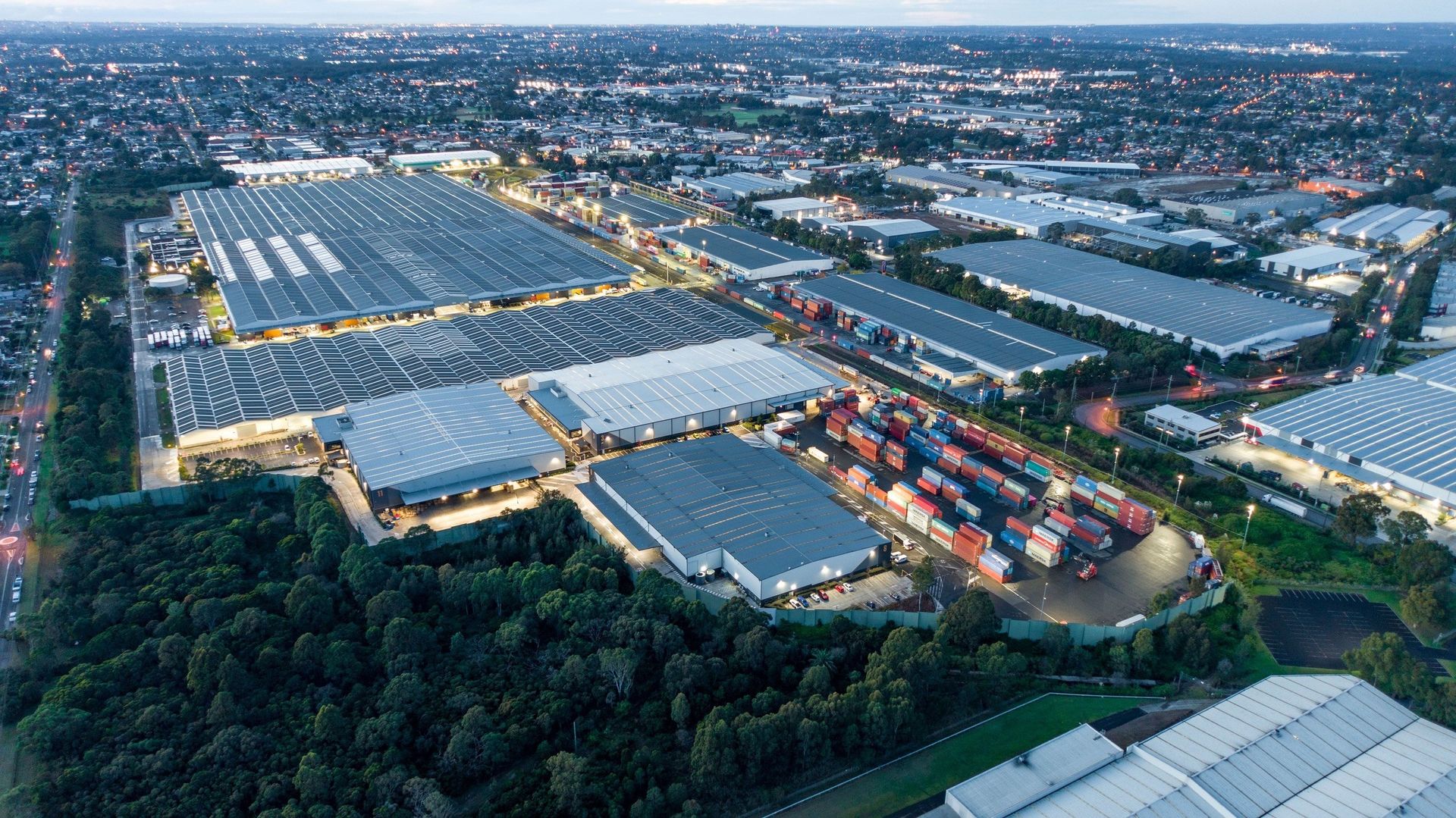 Yennora Distribution Centre in Sydney
Sydney, Australia, 29 August 2023: DP World is expanding its end-to-end supply chain solutions in Australia through a significant new investment in Stockland's Yennora Distribution Centre in Sydney.
By February 2024, DP World will almost double warehousing capacity at Yennora, by adding three new warehouses with a combined area of nearly 45,000 sqm, to create a major contract logistics hub. These new warehouses – along with an existing 60,000 sqm facility at the site – will be operated in partnership with AWH, Australia's biggest warehousing provider.
The expanded facility will provide customers with a full end-to-end supply chain service, connecting importers and exporters to a range of logistics services via rail and road. Customers will also benefit from the seamless connectivity to DP World sites at Port Botany and the Sydney Port Precinct, gaining access to a suite of services including warehousing, transportation and freight forwarding.
Glen Hilton, CEO & Managing Director for DP World in Asia Pacific said: "We are excited to expand our presence at Yennora Distribution Centre. By boosting our logistics capabilities and integrating our infrastructure we will create a contract logistics hub in one of the largest intermodal terminals in the region to enable stronger and more efficient supply chain solutions for our customers. This project will create significant value for the existing tenants, as well as attracting other importers and exporters that will benefit from a seamless supply chain from factory floor to customer door."
The expansion is part of DP World's global strategy to become a customer-centric, end-to-end supply chain solutions provider. The company is investing heavily in its logistics capabilities around the world, and the Yennora expansion is a significant step forward in this effort.
The Yennora Distribution Centre is one of the Southern Hemisphere's largest distribution centres, and among six intermodal terminals servicing the greater Sydney area. The centre operates as an intermodal terminal with rail sidings connected to Main Southern Rail Line providing direct connectivity to Port Botany and DP World's Sydney Terminal and container park facility for imports and exporters within the zone. DP World will also play a critical role in co-designing a new masterplan for the Yennora Distribution Centre with owner Stockland, one of Australia's largest diversified property groups.
Tony D'Addona, Executive General Manager of Stockland's Logistics business said: "We are excited to welcome DP World to Yennora and partner with them on plans to redevelop this important site into a state-of-the-art logistics hub that meets the future freight and warehousing needs of our customers. With over 300,000 sqm of warehouse space and around 67,000 sqm for container hardstands, the Yennora Distribution Centre provides customers with the scale and connectivity that they need to grow their business and maximise economic opportunities."
For DP World media enquiries, please contact:
Edelman for DP World APAC PRforDPWorldAPAC@edelman.com
Fiona TeoDirector – External Communications – DP World APACFiona.Teo@dpworld.com
We use cookies on this site to enhance your user experience. By continuing to visit this site you agree to our use of cookies. Learn More