DP WORLD, UAE REGION CONSOLIDATES ITS HUMANITARIAN INITIATIVES ON "ZAYED HUMANITARIAN WORK DAY"
Date: 12/05/2020
DP World, UAE Region's humanitarian initiatives represent a key pillar of its overall strategy, which emphasizes promoting the spirit of giving and benevolence in its organisational culture
Inspired by its vision to make "Humanity Happier", DP World, UAE Region recognises Zayed Humanitarian Work Day in commemoration of the legacy of the late Sheikh Zayed bin Sultan Al Nahyan, may his soul rest in peace. Sheikh Zayed and the UAE Founding Fathers were distinctive models for humanitarian work that started with the UAE citizens towards extending a helping hand to the needy aiming to spread a spirit of goodness and benevolence around the world. That's why the UAE has become a global role model for humanity, tolerance and happiness.
As a leading enabler of global trade, DP World, UAE Region's humanitarian initiatives represent a key pillar of its overall strategy, which emphasizes promoting the spirit of giving and benevolence in its organisational culture. This entails key aspects including employee welfare, volunteering initiatives mechanisms, developing an integrated system for customers care to facilitate their business environment, as well as supporting society, both locally and regionally. This approach was clearly evident during COVID-19 pandemic, where DP World, UAE Region, played a major role in supporting the national efforts to mitigate the impact of the crisis.
Mohammed Al Muallem, CEO and Managing Director, DP World, UAE Region and CEO of Jafza, said, "In DP World, UAE Region, we don't consider humanitarian initiatives as part of our work, but rather our work is all part of a comprehensive humanitarian initiative. Supporting fair trade, empowering economies, enabling people to live a decent and dignified life, and giving individuals the opportunity to dream and aspire, represent the true meaning of human action, righteousness, charity and commitment to social responsibility. Therefore, we have developed our strategy to ensure sustainability and growth for us and for our partners. Serving humanity is the DNA of our organisation as it's our daily routine and not an occasional seasonal activity or an instantaneous response. This is the essence of what we have learned from Sheikh Zayed's legacy, which we commemorate every day, and particularly on Zayed Humanitarian Work Day."
He added, "Having established the culture of our team on the principle of 'People First', be it an employee, a customer or a business partner, we now reach all members of society. We consider ourselves responsible for supporting them and ensuring their well-being and happiness. We have developed the necessary mechanisms, workflow and key performance indicators to ensure implementing that vision. This has promoted competition among our teams, customers and all partners for excellence and creativity in humanitarian work."
Humanity vs. COVID-19
DP World, UAE Region has played a prominent role in reinforcing the UAE's efforts to combat the spread of COVID-19 pandemic. It is a key partner in the team supporting the National Emergency and Crisis and Disasters Management Authority.
Al Muallem explained, "We have launched a number of donation initiatives by our team and partners. Many Jafza-based companies provided generous financial and in-kind assistance to support the Community Solidarity Fund against Covid-19. In terms of supporting and empowering doing business, we have announced a number of incentives to ease doing business and help companies deal with the economic impacts of the crisis. These included significant discounts in administrative fees, free electronic services for our customers and flexible rent-payment schemes."
In terms of caring for people working in Jafza-based companies, several testing and preventive measures were taken. Jafza provided over 20,000 packages of sterilisation and protection equipment to prevent the spread of Covid-19. It has intensified sterilisation procedures in around 150 staff-accommodation buildings and company offices in Jafza. DP World, UAE Region has also contributed to the '10 Million Meals' campaign, by providing Iftar meals and food supplies to about 50,000 workers in their accommodations. Throughout the Holy Month of Ramadan, approximately 1.5 million meals will be distributed to workers as gatherings in Ramadan tents have been banned. Sailors and crews of ships coming to the UAE are also provided with supplies and assistance, as well as testing equipment for Covid-19, while providing medical care for those who need it.
Commenting on managing cruise ships stuck in the region, Al Muallem added: "Our team received 13 cruise ships with approximately 39,000 passengers, including 22,000 tourists and 17,000 marine crew members. Port Rashid has successfully facilitated the smooth exit and departure for the passengers to return safely to their home countries. Receiving and evacuating the passengers was carried out according to the highest health standards, guidelines, and instructions, including extensive and continuous investigations and checks, as well as comprehensive sterilisation of all facilities. This was done in cooperation with the Department of Tourism and Commerce Marketing in Dubai, Dubai Civil Aviation Authority, Emirates Airlines, Dubai Customs, the General Directorate of Residency and Foreigners Affairs, and the Dubai Health Authority."
Charitable & health activities, and supporting people of determination
DP World's humanitarian contributions are ongoing and not limited to combating the COVID-19 pandemic. In terms of humanitarian work, the organisation, in partnership with the Dubai Foundation for Women and Children, has launched the Eideya & Eid Attire initiative. It presented Eideya gift cards for cleaners, as well as initiatives to support senior citizens and orphans.
With regards to the health sector, DP World, UAE Region, donated ophthalmology treatment equipment to Al Qassimi Hospital, and launched "Abtaal Al Jalila" volunteering programme at Al Jalila Children's Speciality Hospital. DP World, UAE Region's team launched blood donation drives in addition to 'Relay for Life' volunteer campaign to support cancer patients. The organisation has always cared for people of determination by providing many training courses to help them develop their productivity. It also offers sports and rehabilitation facilities for people of determination, in addition to financial and in-kind support to many cases.
Supporting education and youth empowerment
DP World, UAE region is one of the most prominent organisations worldwide solidifying education and empowering the youth, especially for embracing and sponsoring the DP World Global Challenge Competition, which aimed to develop the education sector. It also worked with the Dubai Cares Foundation to retrofit classrooms in order to motivate students to achieve more at school. DP World, UAE region also participated in the 'Adopt a Class' initiative by the Al Noor Training Centre for Persons with Disabilities. As part of its commitment to the United Nations Sustainable Development Goals, the organization also launched the Global Education Programme to encourage working in the logistics sector and support education development.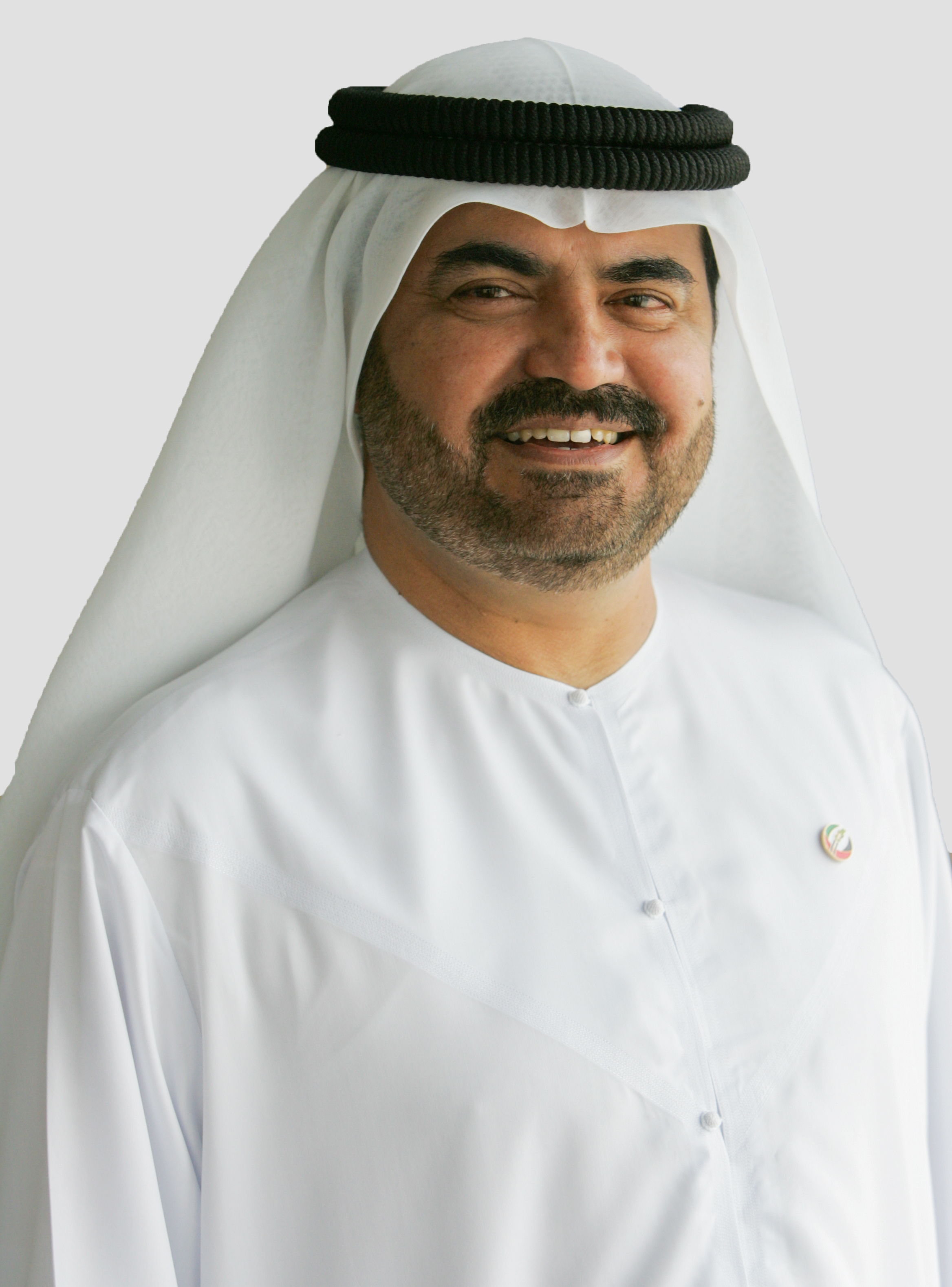 Mohammed Al Muallem, CEO and Managing Director, DP World, UAE Region and CEO of Jafza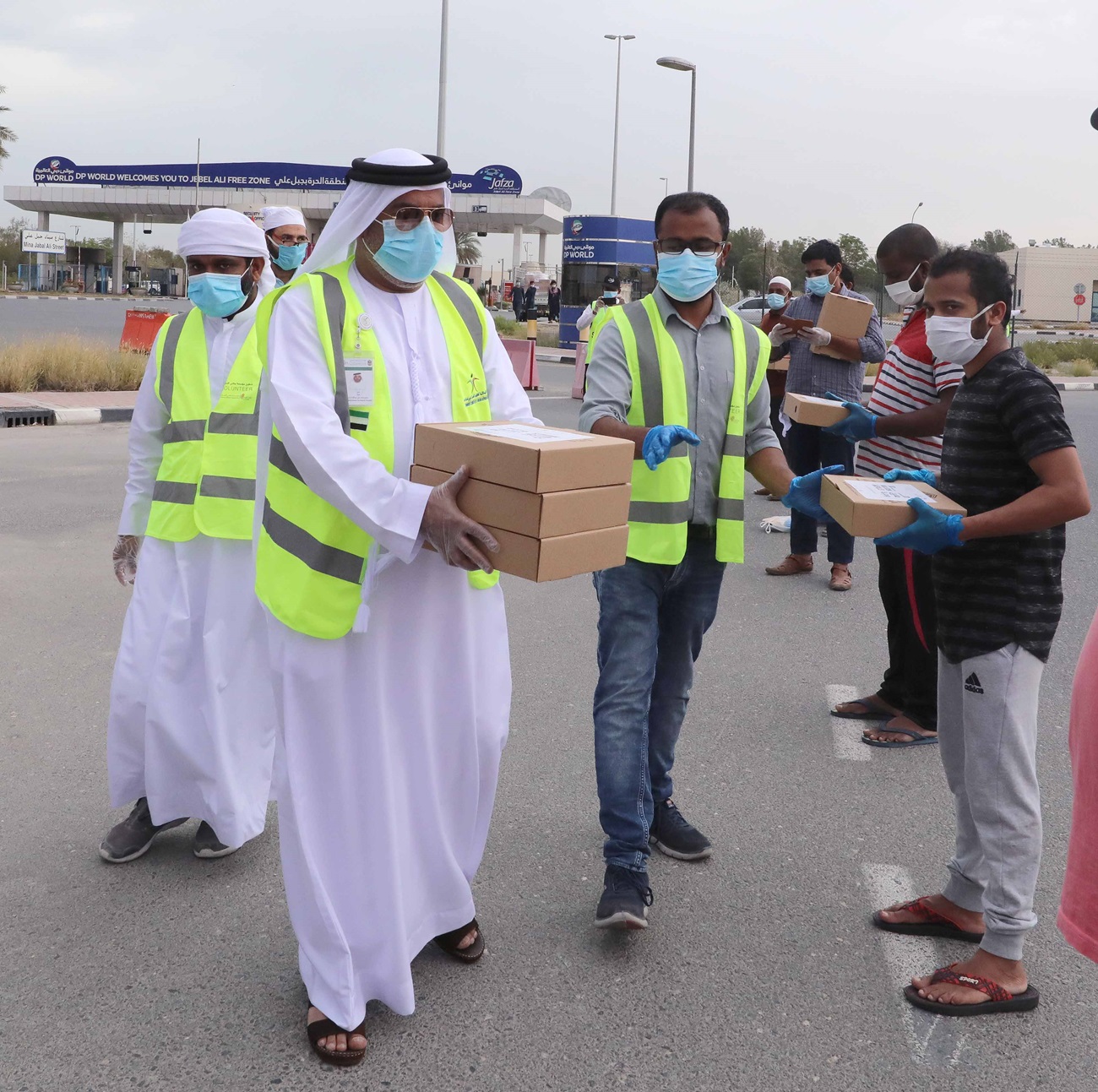 DP World, UAE Region has effectively contributed to the '10 Million Meals' campaign by providing Iftar meals and food supplies to about 50,000 workers in their accommodations
-ENDS-