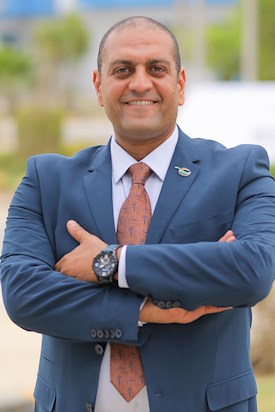 Walid Aboelgadaeil
Head of People
Walid Aboelgadaeil is the Head of People at DP World Sokhna where he got the chance to demonstrate his great passion for guiding employees on their journey to distinction. He profoundly believes employees can excel and unleash their full potential only when the proper workplace and environment are well provided.
with over 18 years of experience in Human Resources, He possesses experience in several aspects of human resources including recruitment, employee training, incentives, benefits, outsourcing, and payroll. he has a track record of coaching in the areas of transformational leadership, intercultural communication, team building, and managing change, with proven success in talent management.
Walid has made his infinite goal to seek every chance that makes him capable of supporting DP World Sokhna's employees and creating a productive and fun work environment where everyone can master their work and get the best out of them.