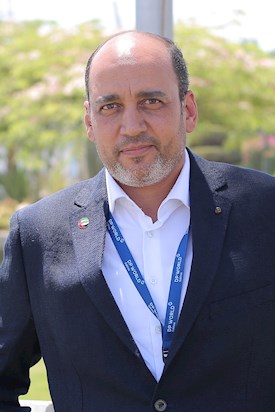 Mustafa Sultan
Head of Finance
Mustafa Sultan is a veteran Egyptian accountant who got graduated from the faculty of commerce – Accounting Section in 1999. Since then and for more than 20 years of expertise in different areas such as Accounting, Finance, Reporting, Taxation, Budgeting & Planning, Commercial, Compliance, and Auditing, Mustafa was capable of reshaping finances for entire organizations.
During his diverse career, he managed to help different industries to get a solid view of their finances such as Tourism, Construction, and Port industry. And his growing passion for his career has never come to an end, that's why he got himself certified in:
Certified Management Accountant – CMA
Certified International Supply Chain Manager - CISCM
Certificate in Investment Performance Measurement – CIPM
He Joined DP world Sokhna in 2006 as a Senior Cash management officer and currently he is our Head of Finance . For 14 years, he accomplished a lot from his side as he supervised the basin-II expansion project with a total budget of US$ 500Mn. Restructure and enhance accounts payable, receivable, and reporting departments. Prepare company Budget, annual forecast, and board files, required board analysis to support decision-makers during the last 7 years, and finally, he led company audit and taxation projects during the last 9 years.
We use cookies on this site to enhance your user experience. By continuing to visit this site you agree to our use of cookies. Learn More