DP World Komatipoort: Rethinking the role of the port
Making the hinterland's supply chain faster, more reliable, and cost effective for cargo owners.
A port without any ships? It may sound like a strange concept.
However, the "dry port" built by DP World at Komatipoort in South Africa is around 100 kilometres from the coast but shows the potential of this relatively new type of freight facility in enhancing logistics to inland locations.
It is well-known that economic development is hindered without easy access to the low-cost international freight facilities of maritime shipping. Imports become more expensive, raising the cost of living; exports become more arduous and less profitable.
Our dry port at Komatipoort - opened in 2019 - shows how these problems can be eased. It has all the facilities of a port, except ships. Containers can be dropped off and collected. It has warehousing and, following licensing by the South African government in July, a bonded container depot and customs clearance. There are also banking facilities nearby.
Instead of containers being loaded onto ships directly, however, they are connected by road to DP World Maputo's modern and efficient container terminal in neighbouring Mozambique.
Secret of success
There are many reasons why dry ports are a growing success story. In Europe, they are popular because they shift road container traffic to rail and can sidestep bottlenecks in ports that have no room to expand.
Another advantage of a dry port is the consolidation of containers which enables better planning of the logistics in and out of the maritime port.
A bonded dry port also enables customers to deliver and receive cargo in their country, as well as being able to sidestep most, if not all, paperwork required for transit goods. This is especially important where different languages are used, such as in the case between South Africa and Mozambique.
All these benefits apply to Africa. However, dry ports can also create a very substantial strengthening of inland transport capacity. This is a particular benefit for countries that are landlocked or have still-developing road transport networks. As such, they potentially promote economic growth in areas far away from the immediate hinterland of ports.
In the case of Komatipoort, it means that exporters in Gauteng, the most industrialised province of South Africa, which includes Johannesburg, can enjoy the efficient handling of DP World Maputo without having the 90km of road travel from Komatipoort to Maputo through Mozambique, and back. Time is saved and paperwork reduced. Komatipoort is also just 60km from the border with Eswatini, the landlocked country formerly known as Swaziland.
The Komatipoort Dry Port now means there is a South African 'port' positioned closer to the main RSA market of Gauteng, on a corridor with no congestion, offering reliable, fast and hassle-free delivery to market.
Broad appeal
Many of the features of a dry port are also built into DP World Kigali, our inland freight terminal in Rwanda that is linked by road to port facilities in Mombasa in Kenya and Dar es Salaam in Tanzania. It can handle more than 50,000 TEUs annually not only for Rwanda, which has no coastline, but also neighbouring landlocked countries like Burundi and Uganda and the eastern part of the Democratic Republic of the Congo, which has regions that are more than 2,000 km away from the country's ports.
This illustrates that dry ports bring advantages even to countries with a coastline. Many African countries have modern, efficient harbours, but the continent's sheer scale means that not all exporters are in easy reach. This will be the case particularly in countries where long-distance road links are still under development. Across Africa, a port without ships is increasingly looking like a good idea.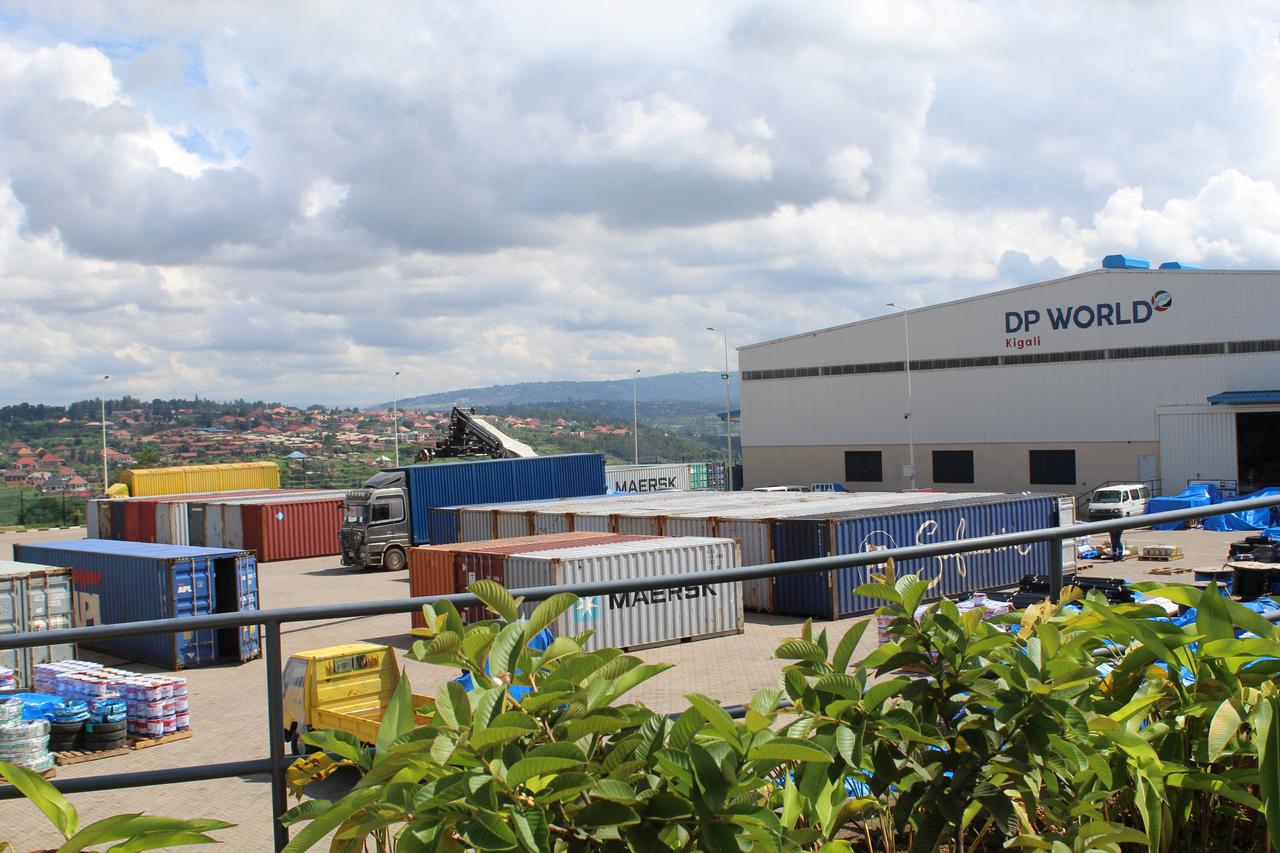 We use cookies on this site to enhance your user experience. By continuing to visit this site you agree to our use of cookies. Learn More