Announcement 19.10.2022
Date: 19/10/2022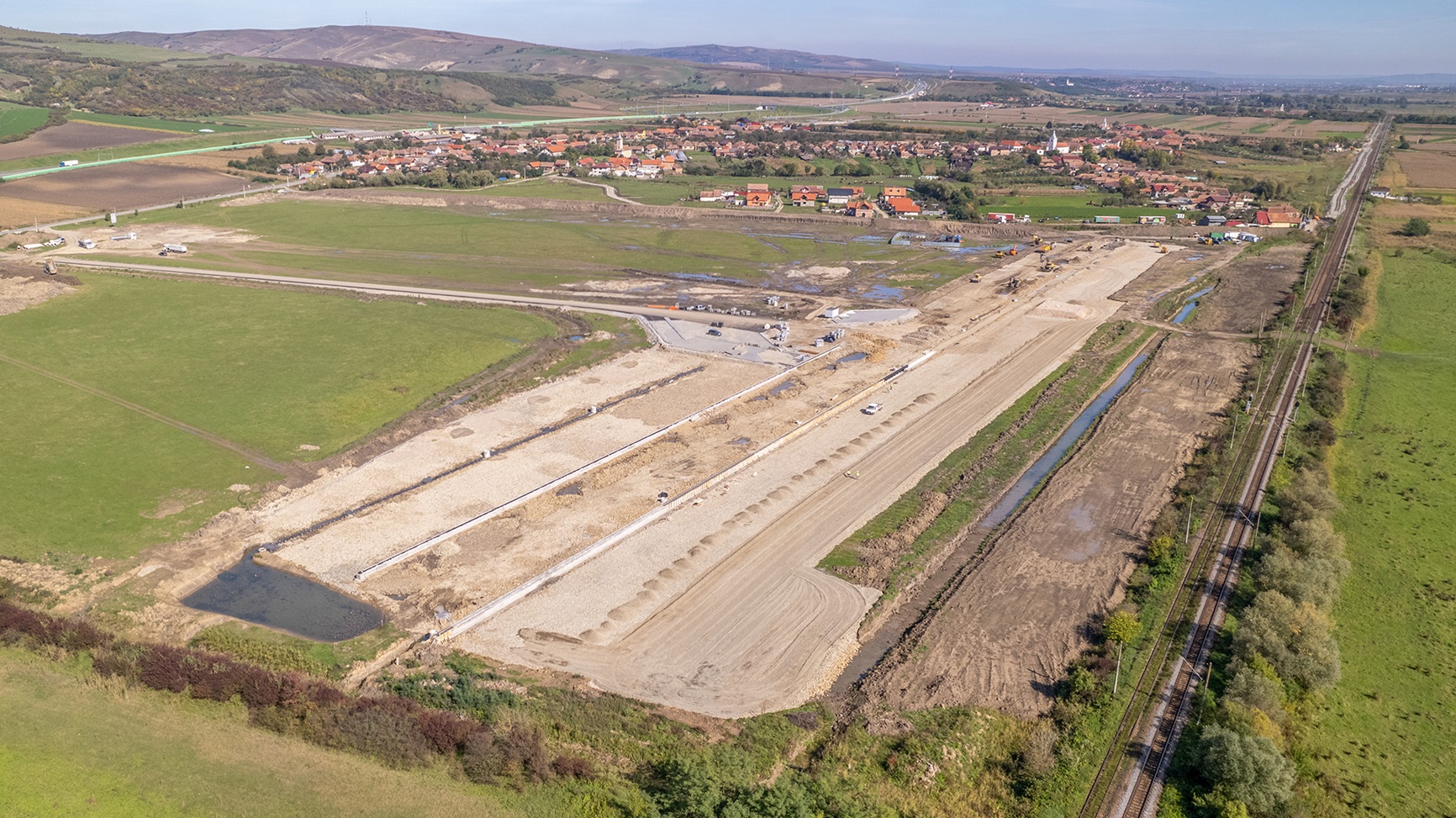 New DP World multi-modal terminal in Romania reaches construction milestone
Construction of Aiud terminal is over 50% complete
Romanian businesses will benefit from direct links to key export markets, helping overcome traditional barrier of poor infrastructure reaching north-eastern Romania
BUCHAREST, Romania – 19 October 2022: DP World has today announced that the construction of its multi-million Euro terminal in Aiud, Romania, is over 50% complete.
When complete in 2023, the state-of-the-art 82,000 sqm Aiud intermodal terminal will link an area that contributes 50% of Romania's industrial GDP directly with rail connections across Europe and all the way to China.
DP World's new terminal will also boast a static storage capacity of 3,000 TEU and create direct links to key export markets.
Cosmin Carstea, CEO of DP World Romania said: "We are very pleased to have reached this significant milestone in the construction of this multi-modal terminal, which will be a big step in helping DP World become an end-to-end logistics provider in Romania.
"As it is situated in Romania's industrial heartland, when completed our Aiud terminal will provide exporters and importers in the wider area with direct access to a major transport hub, creating efficient, robust and reliable trade routes to the whole country and beyond."
Rashid Abdulla, CEO of DP World Europe, said: "Our purpose is to make trade flow. The development of this vast new facility in Aiud is a strong example of DP World's ability to provide new trading opportunities that connect cargo owners with their customers, whatever their products and wherever they are in the world.
"When completed next year, the terminal will help DP World to create better, more sustainable and more efficient ways to move cargo for our customers, and simultaneously bolster Romania's role in connecting its domestic market with Northern, Central and Eastern Europe."
Through its on-site connection to the electrified rail infrastructure, the Aiud terminal will also help reduce transportation costs and CO2 emissions through the shift from road to rail as well as through the reduced transit time for cargoes from factories at the industrial park to their final destination.
Decea which is located in Alba county is close to Cluj, Sibiu, Mures and Hunedoara, which have become vital industrial and trade hubs for the country.
Businesses in this area will now have a fast direct connection within Europe to the Black Sea, North and Adriatic seas, while also having rail links to major hubs in Central Asia and China, enabling Romania to become a commercial hub for European trade eastward.
We use cookies on this site to enhance your user experience. By continuing to visit this site you agree to our use of cookies. Learn More