Interview - Şuayp Demirel
Date: 10/09/2020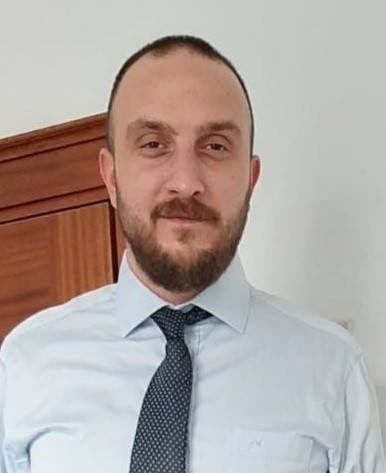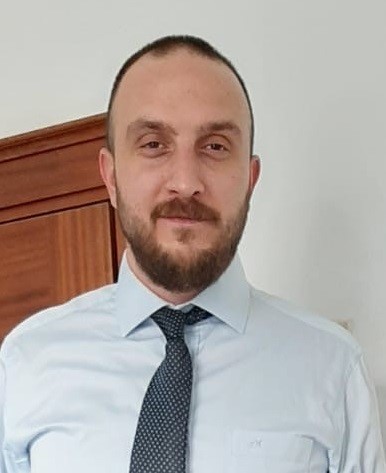 'DP World is solution oriented and experienced'
Mustafa Kavi, the Export Manager of Suayp Demireli, a natural stone producer that exports to every continent of the world from China to Australia, answered our questions. He stated that DP World Yarımca's container filling capacity, infrastructure, staff experience, helpfulness and solution-oriented work are their prominent features and added "I would also like to add that DP World Yarımca port continuously improves itself and meets all of today's needs. As a company, we are happy to work with DP World Yarımca ". Mustafa Kavi's views about the industry, pandemic and logistics infrastructure are in our interview.
-Can you briefly introduce yourself?
My name is Mustafa Kavi. I was born in 1982 in Germany. I graduated from Mersin University, Translation and Interpretation Department. I have been working for Suayp Demirel for nine years. Suayp Demirel firm guiding the Natural Stone sector in Turkey and one of the leading major companies. It has a significant contribution to the country's exports. I am currently working here as an Export Manager.
-You do export since 1983 when Turkish economy was opened to abroad. What kind of a change has occurred in the transportation and port services in these past years? Can you compare the past with the present?
We live in the age of communication now. You need to constantly renew and improve yourself. It used to be very difficult to reach a customer or their information. But today you can easily access all kinds of information.
Every sector is in a constant race to provide the best service to its customers and to be one step ahead. This happens in transportation and port services as in every sector. Today, you fill containers at ports with the latest technological equipment. You save time and the products are packed in safer containers. In addition, containers reach customers in an increasingly shorter time frame. When you export your product quickly and safely, you receive positive feedback from buyers. These jobs used to be heavy, troublesome and uncertain. Today, you can get all kinds of information instantly in transportation. This is very important for the port and transportation process.
-Are you focused on marble and travertine production? What is your company's production size, sales and exports in Turkey?
Currently, exports are settled at stable figures. The world has now got used to living with the pandemic and has integrated into these conditions. Everyone carefully continues to export with firm steps. There has been a decrease in production of natural stone industry in Turkey, it but will reach the same level again after returning to normal. It will take some time, but I think it will reach the same capacities after these situations are over. We will continue like this for a while, but eventually life and things will return to normal.
The most important reason for the decrease in the natural stone industry is that there are currently no travels between countries. This is the main reason for the decline in natural stone. Customers cannot come to choose products, especially in block marble sales. This inevitably causes a slowdown.
-Can you evaluate the sector in Turkey? What is the place of Turkish natural stones in the world?
Due to the geological structure of the natural stone Turkey is a country that is relatively very varied and plentiful. Many unique natural stones have been used since ancient times. It is even one of the countries with the largest reserves and varieties in the world. It is currently the largest natural stone exporter in the world. I can also say that it will continue like this for many years. It is an important revenue item for our country with high added value.
-How has the pandemic process affected the industry? What is the course after normalization steps? When do you think it will return to normal completely?
The pandemic process affected the industry negatively. When you look at it, there are problems in a global sense. Some sectors remained closed for months. Inevitably, I can say that everybody, whether or not, was affected during this process.
If we look at it from our perspective, I can say that it was positive. Because there is a huge crisis on a global scale due to the pandemic and we have been following the developments closely since the pandemic started in China. It has started in China, one of our biggest markets. We were able to realize that the pandemic was so big only after it spread to the world. During this period, our work never stopped, and in fact, we had the opportunity to test ourselves as a company in a crisis experienced on such a large scale. On the bright side, Suayp Demirel import-export, Demmer A.Ş., Demmak and Avşar Madensuyu had a good situation compared to this process. During the pandemic process, we continued our sales on machinery sales, marble block, avşar mineral water and processed marble unceasingly.
With regard to normalization, our country is taking all the precautions and necessary measures carefully. We still have time to get back to normal completely. I think it will take some time around the world to return to our normal life.
-It is very important to use road, rail and seaway together in a product like marble. DP World Yarımca built the infrastructure of this intermodal transportation method. Could you tell us about your work with DP World? How did the port's investments in speed and efficiency affect you as exporters?
As a company, our concentration was in the Aegean region due to the location of both ourselves and our customers. Frankly, we met DP World two years ago. During this two-year period, we started to work intensively with DP World especially in this year. The reason we chose DP World Port is that it works with us in a solution-oriented manner and has the infrastructure that is needed both in terms of equipment and personnel. When necessary, I can send container loads to the port by train or road transport. This is also very important to us. Because sometimes you may not find enough vehicles to ship your products. This ensures that our product reaches the port on time. It can meet all the variations that we demand and this gives us great convenience during our busy filling days.
-As an exporter company, which countries do you export more goods and do you think to open up to new markets?
We export to many regions in the world. Among these, we have container shipments to China, America, Australia, United Arab Emirates, Saudi Arabia, European countries and many other countries such as Vietnam, Indonesia, and India. We are constantly in research and pursuit to expand into new markets. We carry out activities such as fair participation, customer visits.
-You also have investments in truck (camel) and soda fields. Do you think there is sufficient infrastructure and resources in Turkey regarding innovation and new technologies and domestic production? As an entrepreneur, what do you suggest to do in this field?
As a company, we have been continuously investing in production for years. We have experienced many crises as a country. But even in these periods, we made production-based and export-based investments. Thanks to these investments of our board, we have grown out of every crisis. You definitely get the reward for your investments.
- What are the prominent features of our port within the scope of the services you receive?
DP World Port's prominent features for us are its container filling capacity, infrastructure, staff experience, helpfulness and solution-oriented work. I would also like to add that DP World Yarımca port continuously improves itself and meets all of today's needs. As a company, we are happy to work with DP World Yarımca.