DUBAI TRADE TO ENHANCE HEALTH AND SAFETY WITH NEW TRAINING INITIATIVE
Date: 26/04/2022
Training aims to increase operational efficiency, health & safety for the trade and logistics community
Training aims to increase operational efficiency, health & safety for the trade and logistics community
In collaboration with Savefest and 4D Supply Chain
Latest courses offered to 180,000 registered companies
Dubai Trade, DP World's single window platform for cross border trade, reaffirms its commitment to enhancing the safety and efficiency of its operations by joining forces with health and safety training provider, SaveFast, and logistics and supply chain consultation provider, 4D Supply Chain Consulting.
Through this collaboration, Dubai Trade will offer its employees and partners health and safety training, as well as supply chain efficiency courses to benefit the entire trade and logistics community.
Dubai Trade will work with 4D Supply Chain Consulting to provide courses on Bills of Lading, Letters of Credit, and Incoterms 2020. It will also work with SaveFast to offer courses including Fire Safety, Emergency First Aid, and Institution of Occupational Safety and Health (IOSH) & National Examination Board in Occupational Safety and Health (NEBOSH).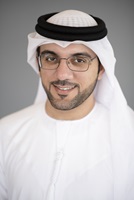 Hussain Alblooshi, Chief Operating Officer of Dubai Trade said: "Since its inception, Dubai Trade has been supporting companies and individuals to comply with local and international regulations. The training and courses we offer are in line with the entity's ultimate policy of ensuring supply chain efficiency, while causing zero harm to people and the environment. They are also backed by market case studies and scenarios, giving them a competitive edge, and adding much value to our partners."