Meet Amal Al Ameri... A source of hope and inspiration for Emirati women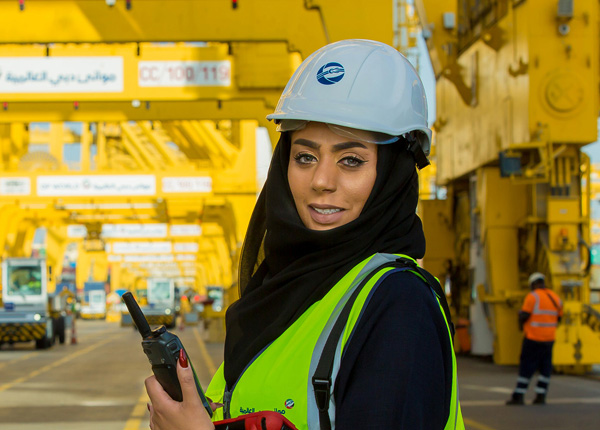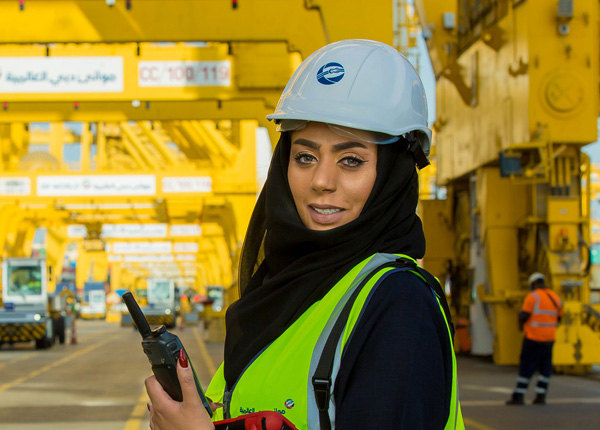 We are a global organisation that supports employees irrespective of their gender. Our colleagues' success stories come from all terminals, ports, and offices across the world. We could not be prouder of everyone's contribution to the business. Today, we would like to introduce you to Amal Al Ameri, one of our Vessel Operations Supervisors at our Jebel Ali Port in Dubai. Al Ameri's career with DP World began in 2015 when she joined as an administrative officer in the Dubai head office. Her fascination for the Jebel Ali port and its world-class facilities, alongside her goal to contribute to her homeland, prompted her to apply for an on-ground job as a 'Vessel Operations Supervisor' over at the Jebel Ali Port.
Work on ground
Despite having a different experience professionally, Al Ameri took the initiative to work on ground at the Jebel Ali port. To flawlessly transition into her new duties as a Vessel Operations Supervisor, she underwent extensive training to get acquainted with the work cycle and understand more about the huge machinery and facilities in the port.Because of her hard work and dedication to upskill herself, Al Ameri quickly became an icon across the network as someone. And seeing her in traditional overalls, standing shoulder to shoulder with her peers (who are very often men), irrespective of the weather conditions, is inspiring for all colleagues and partners.
Learning the ropes
Dealing with cranes is a core skill that a Vessel Operations Supervisor must master, and it was the first skill that Al Ameri was trained for. Her training began on manual cranes and then onto the automatic ones. She quickly grasped the knowledge to ensure that the cranes operate under all circumstances, even in case of failure of the automation systems.
No room for errors
In her new role, Al Ameri gradually took on important responsibilities, which required high levels of concentration due to on the groundwork that takes place under huge machines and on the quayside next to giant cranes in the container yard. The tasks carried out by her day-to-day include everything related to dealing with the vessel and its cargo - from berthing, loading, and departing from the port. All the work must be carried out with high accuracy and no delays, as every minute costs the business millions of dollars.
Empowering women in a male-dominated sector
Al Ameri sees DP World as a perfect workspace for women to thrive. Owing to her exceptional work, she has received continuous praise and appreciation from her colleagues and everyone around her at work, including the marine crew of the ships visiting the port. Amal Al Ameri aspires to leave a lasting imprint on DP World, inspiring Emirati women to work in one of the best national organisations that embrace Emiratis, irrespective of their gender. Helping them to broaden their horizons and open up endless opportunities for them to work in a global hub for smart trade.