Meet Ahmad Al Haddad, the visionary behind the success of the smart trade enabler's specialised industrial parks and special economic zones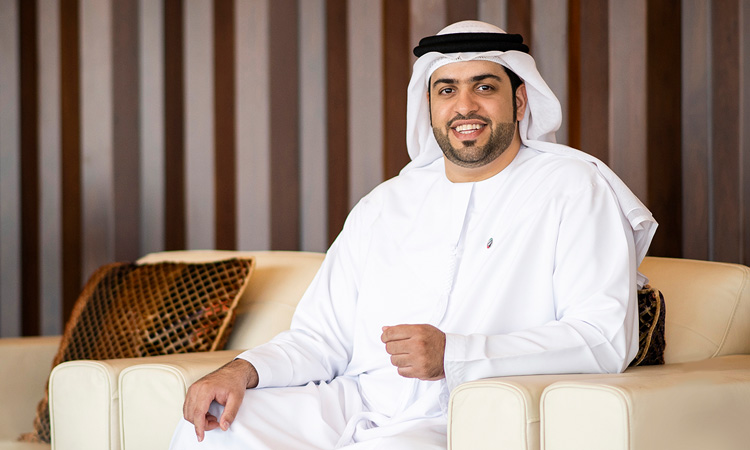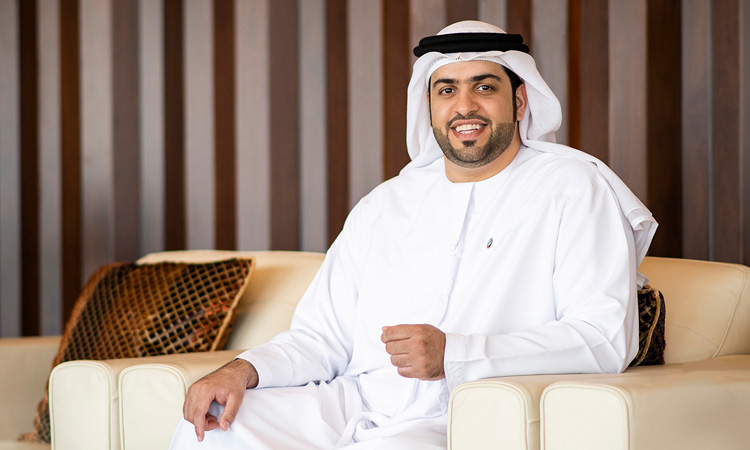 Since its inception in 2005, DP World, UAE Region has been a diverse pool of talents and visionary leaders. Countless success stories of employees across the board have been significant to the growth and development of the company over the years. The invaluable contribution of employees, who to date are an integral part of the company, has become a driving force for the entity. Undoubtedly, my journey at DP World, UAE Region is one such success story.
From a humble beginning in 2006, after graduating from IESE Business School, I started my journey in DP World as a Management Trainee. As a young Emirati talent, I was eager to see what the business world had to offer. My drive to learn and grow encouraged me to serve in various departments, including finance, commercial, operations and Information Technology (IT). My forward-thinking approach and background in advanced technology, coupled with my vision to integrate innovation and technology with the needs of communities enabling trade in the future, were catalysts that helped me take on the role of Director of IT in 2015. Eventually, armed with my expertise and IT being my stronghold, I took the responsibility of implementing the digital transformation strategy of DP World, UAE Region. This included establishing the IT infrastructure to enable 24/7 operations. I can proudly say that I have played a prominent role in helping DP World, UAE Region achieve the title of being a smart trade enabler in the country and the region.
We have all witnessed the fast pace at which technology is evolving, it has over the years fundamentally changed our business. We have seen this progression at DP World too and I personally have been an integral part of several milestone projects. During my stint in Hong Kong, I worked on DP World's own ZODIAC TOS (terminal operating system) upgrade projects in Fujairah, Aden, Algeria and Mozambique. I played a pivotal role in enhancing the CTMS (Container Terminal Management System) for DP World's flagship Jebel Ali Port, established numerous online port services on Dubai Trade portal and helped introduce best practices with ISO 270001 and ISO 20000 and the CMMI Quality Framework. My operational experience helped me contribute in a significant way to automation projects in Container Terminal 2. For Container Terminal 3, which is touted as is one of the largest and most technologically advanced terminals, I was responsible for the automation project involving remote controlled quay and yard cranes to introducing Big Data, Artificial Intelligence, and Eagle Eye Monitoring system. Through this project, we not only transformed operations within our port, but also set the stage for the global logistics industry, enabling customers to connect better with the global supply chain.
My journey in DP World, UAE Region has been a learning curve. What helped me in my upward career trajectory is, first and foremost, the support I received from my colleagues. Secondly, I believe that starting at the bottom of the ladder gives you an all-new perspective. Working up-close with every department and observing the fundamentals of operations within DP World, UAE Region helped me define my path to becoming Chief Operating Officer at Jebel Ali Free Zone (Jafza).
Contributing to Jafza's growth
As one of the leading free zones in the region, Jafza is a storehouse of boundless opportunities. Today, as key growth engine of Dubai's economy, the free zone is a leading source of FDI inflow into the emirate, accounting for 23.9 per cent of total foreign investment. Considering Jafza's noteworthiness not only to the DP World's portfolio, but also to Dubai and the UAE's achievements, we constantly work to maintain a competitive business environment within the free zone.
As COO, my role involves setting the vision for Jafza and DP World's other Parks and Zones, including National Industries Park (NIP) and Dubai Auto Zone (DAZ) and aligning them with the overall strategy of DP World. To ensure that the thriving economy of the UAE further prospers, we have to implement several initiatives to attract customers, drive growth and bring foreign direct investment into Dubai via each zone. My ultimate aim is to encourage global businesses to set up their bases in Dubai and use DP World's supply chain potential to connect with the world.
Today, as a vital trade and logistics hub and one of the largest business communities in the region, Jafza is home to over 8,500 customers from 140 countries. The specialised industrial, trading, and logistic zone offers unprecedented growth opportunities and market access to over 3.5 billion people across varied sectors in the MEASA region. Additionally, the free zone's ideal location alongside the region's largest deep-sea Jebel Ali Port, its multimodal connectivity and proximity to the Al Maktoum International Airport, the much-awaited Etihad Railway and key regional highways have attracted some major companies. Our other integrated service offerings and provisions like 100% Ownership and Dual licensing have set the basis for over 100 Fortune 500 companies who prefer Jafza as their regional headquarters.
Heralding the digital era
Complementing these achievements is our state-of-the-art digital infrastructure in the free zone. Initiatives like Electronic Delivery Order (EDO) and ZADI as part of Dubai Trade have been transformative for numerous businesses in Jafza. In less than a year since its launch, EDO crossed 52,000 transactions valued at AED120 million. We also collaborated with telecom provider Etisalat to help companies utilise 5G technology to revolutionise business operations. All thanks to our emphasis on the need for innovation and digitalisation in the free zone. The accolades continue, and with every passing day, we work zealously to ascertain that DP World, UAE Region's parks and zones offer local and global businesses a world-class setup, underpinned by innovative trade solutions.
As I conclude, I would like to leave you with one last thought: People who envision build, and the ones who build sustain. My journey is firmly rooted in this principle. I envision the next 20 years while serving the present, and everyone on my team lives this value every day. We are building a future, where Dubai will be the epicentre for trade and commerce for the world.