Our Partners Company Profiles
FIRM ENGINEERING
FIRM Engineering N.V. is a multidisciplinary engineering, development and construction management group based in Suriname, South America. Providing state of the art services to the oil and gas industry, the mining industry, the building industry and the (civil-) marine industry to support quality improvement of the environment through sustainable economic development.
Civil, Structural, Mechanical, Electrical and Architectural engineering … jetties, ports, bridges, fuel terminals, roads, factories, buildings. Constant and determined FIRM Performance to be the undisputed benchmark in the Caribbean industry when quality and reliability are concerned. High ethical standards guide FIRM Engineering through all business endeavors. Click here to visit the their website.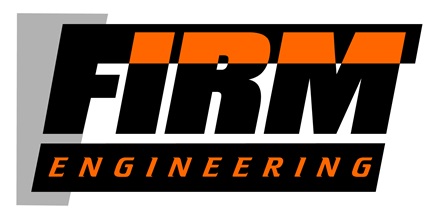 HJ GROUP
The HJ GROUP started in 1903 by Henri Juriaan de Vries who opened a small trade shop in the Saramaccastraat in the heart of Paramaribo City. The shop has evolved into a holding company with 14 subsidiaries that are active in many sectors. Chemical industry, Paint Production, Agricultural supplies, Wholesale Consumer staples, Hardware and Building material retail stores, Automotive new cars and parts, Outboard motors, Real estate development, Financial services and Travel & Tours outlets. Click here to visit their website.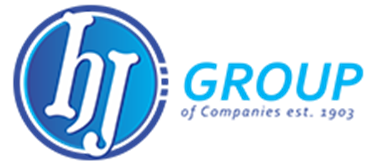 INTEGRA MARINE & FREIGHT SERVICES NV
Integra Marine and Freight Services N.V. (IMFS)was founded in 1995 by Capt. Remy Vyzelman. From 1995 till 2015 IMFS was located at Havenlaan Zuid. In 2016 IMFS moved to a professional 6th floor building which is conveniently located near the Public Port, Container terminal and Customs. Integra Marine & Freight Services N.V. offers End-to-End solutions in conjunction with renowned logistics providers (e.g. UFO Freight, Project Cargo Network, Atlas Logistics Network, C.H. Robinson, GAC), shipping companies (carriers) and NVOCC's all around the world. Our services are based on a unique combination of local and foreign technology, logistics infrastructure and expertise.The company operates a bonded warehouse which is located on the premises of our office and offers the possibility to handle consolidated import cargo. IMFS represents and handle major shipping lines in the port and together with DP World Paramaribo they do the terminal operations for Containers / Breakbulk and Special project cargo. IMFS is ISO 9001:2015, ISO 14001:2015 and ISO 45001:2015 and TRACE certified. Click here to visit their website.