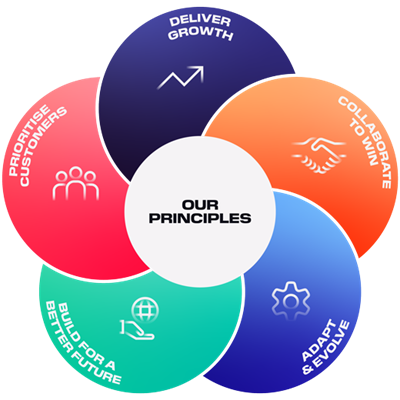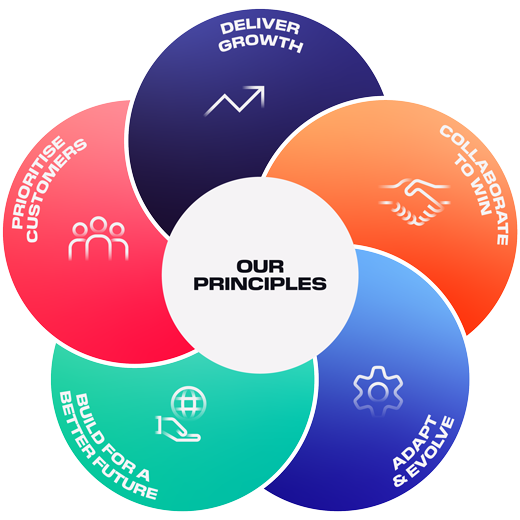 Vision
Leading the future of global trade.
Our Purpose
To Add Value, Think Ahead and Build a Legacy
Our Principles
Create Growth
We create growth by seeing what is possible, especially when others don't. We are constantly searching for the next and the new, and we are not satisfied with 'enough'.
Drive Results
We make things happen, often in the mist of adversity. When faced with obstacles, we find ways to deliver.
Adapt and Evolve
While finding solutions, we focus on how we can make something happen. We are not confined by the past. We adapt and evolve to create the future.
Make Others Excel
We create an environment where others succeed. We help people to improve by helping them to achieve more. Learning and growth are part of everyday life at DP World.