New joint venture "DP World Liège Container Terminals SA" launched
Date: 22/11/2018
Tercofin and DP World Inland have decided to join forces in Liège and form a joint venture (JV) through a share purchase agreement in order to offer their customers a significantly better inland container service.
The joint venture comprises Tercofin's Liège Container Terminal (LCT) as well as the DP World Liège Terminal on TRILOGIPORT and will operate them under one effective operational and commercial management structure. It will bundle the capacities of the terminals in order to facilitate continued strong growth in the future.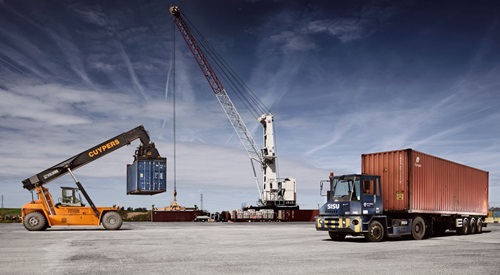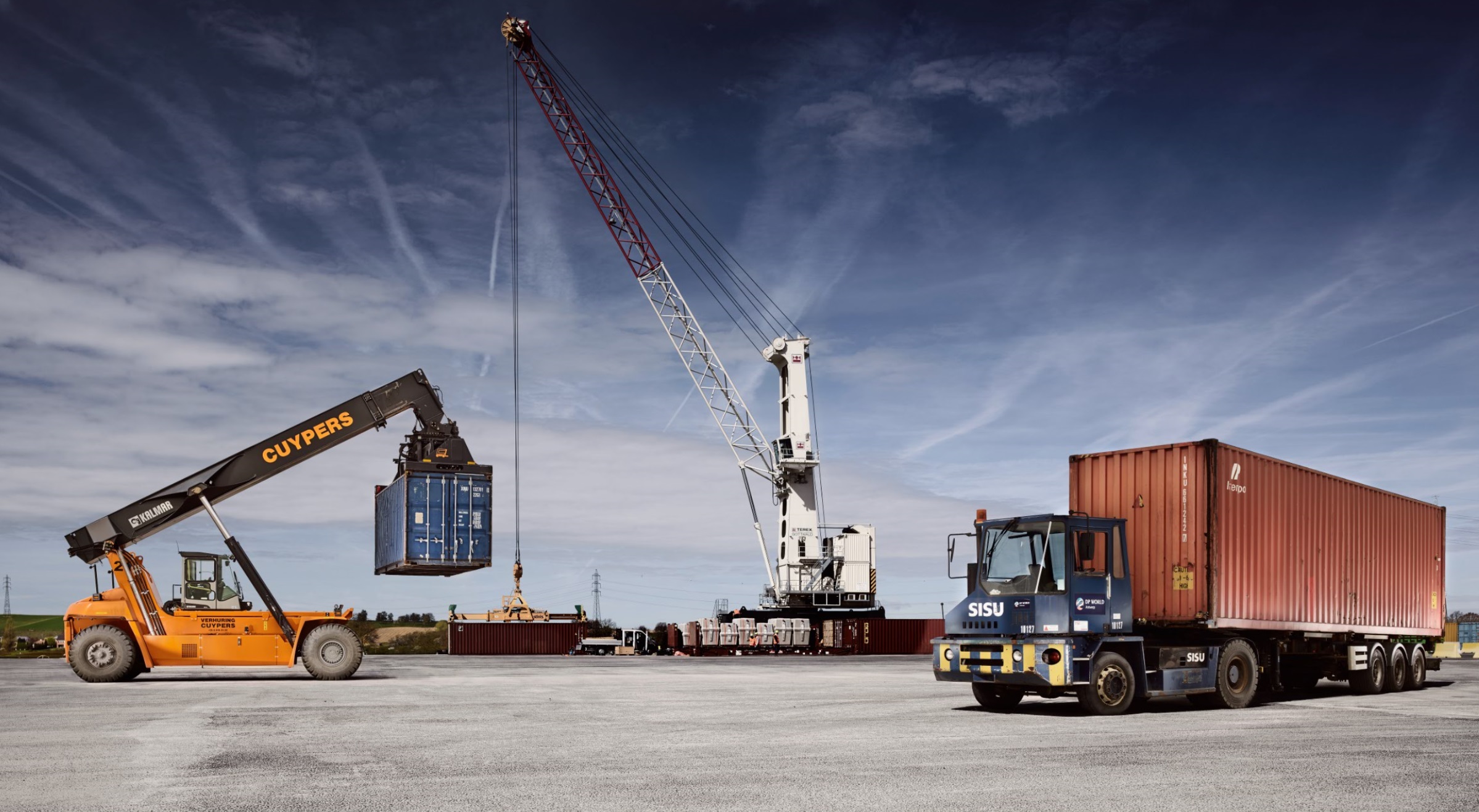 In addition, shippers and customers in the Liège / East Belgium region will now have access to a competitive and unrivalled service portfolio from a single source. Moreover, they will have access to both container terminals, located in the north (currently TRILOGIPORT) and in the south (currently LCT) of the city centre and the industrial area, giving them a choice of routes suiting their specific needs and benefit from the opportunity to minimise expensive last-mile trucking. The new JV is in a position to better bundle volumes and thereby support measures against seaport congestion.
Dr Martin Neese, Managing Director of DP World Inland, commented: "LCT and DP World Liège have built up strong container terminal operations in Liège in recent years. This cooperation as a joint venture will enable us to continue this success story in the long term and to meet future challenges."
Johan Gemels, Managing Director of Tercofin SA, adds: "Both locations will continue operations and mutually complement each other in the interests of the customers. This joint venture is a great opportunity to strengthen growth and efficiency at both terminals, to optimize processes and bundle container volumes destined for the port of Antwerp and other seaports."
DP World Inland's other terminal in Belgium – Antwerp East, a joint venture with the Port of Antwerp – and Tercofin's other intermodal activities – Rail Terminal Liège (LLI) and TFC (Barging Company) – will not be included in the current joint venture. Of course, the close cooperation of all parties will continue.
-ENDS-
For DP World media enquiries please contact:
Medienbüro am Reichstag GmbH
Jeanette Laue
T: +49 30 20 61 41 30 38
For Tercofin media enquiries please contact:
Liège Container Terminals
Johan Gemels
T: +32 495 53 05 76
About DP World:
DP World is a leading enabler of global trade and an integral part of the supply chain. We operate multiple yet related businesses – from marine and inland terminals, maritime services, logistics and ancillary services to technology-driven trade solutions.
We have a portfolio of 78 operating marine and inland terminals supported by over 50 related businesses in over 40 countries across six continents with a significant presence in both high-growth and mature markets. We aim to be essential to the bright future of global trade, ensuring everything we do has a long-lasting positive impact on economies and society.
Our dedicated team of over 36,000 employees from 103 countries cultivates long-standing relationships with governments, shipping lines, importers and exporters, communities, and many other important constituents of the global supply chain, to add value and provide quality services today and tomorrow.
Container handling is the company's core business and generates more than three quarters of its revenue. In 2017, DP World handled 70.1 million TEU (twenty-foot equivalent units) across our portfolio. With its committed pipeline of developments and expansions, the current gross capacity of 88.2 million TEU is expected to rise to more than 100 million TEU by 2020, in line with market demand.
By thinking ahead, foreseeing change and innovating we aim to create the most productive, efficient and safe trade solutions globally.
About DP World Inland:
DP World Inland is the logistics arm in mainland Europe and consists of five inland container terminals with over 200 employees, offering intermodal trade enabling solutions in the trimodal area.
About Tercofin:
Tercofin is part of the Novandi Group and focuses on intermodal operations in Belgium. It is a consortium of three companies: Liège Container Terminal, Liège Logistics Intermodal and Transport Fluvial de Conteneurs. The group employs 130 people and has locations in Liège, Charleroi and Athus.
The activities are divided along two lines of business:
Breakbulk - Handling, storage and transport of all types of breakbulk cargo through three specialised companies: Renory, Versus and Atrium.
Maritime and European inland containers - Tercofin specialises in the handling and transport of maritime containers and European land containers, swap bodies and trailers. The company operates three terminals:
The trimodal terminal of Renory located in the Liège City Centre along the Meuse, mainly for barge transports to/from the ports of Antwerp and Rotterdam.
A rail container terminal near Liège Airport, which mainly handles cargo to/from Italy and China.
A rail container terminal in Charleroi-Châtelet.
Tercofin processed more than 100,000 TEUs by water and rail in 2017. Thus, the company has made it possible to transfer an equivalent volume of 200 trucks daily to an ecological mode of transport.