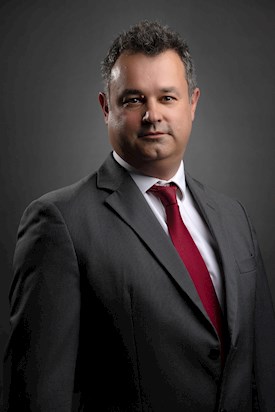 Mihai Rusescu
Chief Financial Officer
Mihai is CFO of DP World in Romania, joining DP World in 2019. He now oversees from financial perspective both the container terminal operations in Constanta as well as the logistics operations in Romania.
Mihai has over 25 years' experience in managerial positions from different fields of activities in multinational companies specialized in consumer products manufacturing, truck manufacturing, media and corporate communications, professional services network, agribusiness and food. His expertise covers Financial Management, Accounting, Controlling, Budgeting, Treasury & Cash Management and Business consulting.
Mihai has a BA in Finance from the Bucharest Academy of Economics Study.
We use cookies on this site to enhance your user experience. By continuing to visit this site you agree to our use of cookies. Learn More