Women at DP World in Australia
Date: 08/03/2021
"Women don't have to be meek and mild to be strong leaders"
- Wendy Burgess, Finance Manager at DP World Sydney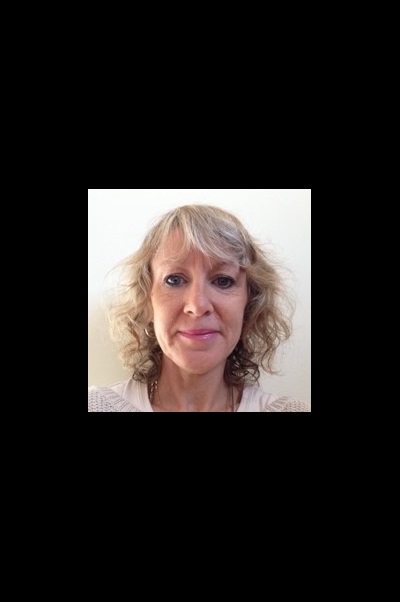 To coincide with International Women's Day 2021, we're shining a spotlight on women at DP World Australia to help dispel myths about our industry, share their working experiences, and discuss gender equality. Read our interview with Wendy Burgess as she discusses what it's like to work at DP World.
Have you always known what you wanted to achieve in your career?
Wendy Burgess: Yes. Am I there yet? Not 100%. But to date, I have achieved quite a bit and am happy with the roles and people I have worked with. There have been challenges and I have learned a lot from some of the great mentors I have and still work with.
What is the most annoying stereotype about women you have dealt with in your career?
Wendy Burgess: When a woman is strong and confident, her personality is sometimes perceived as tough and heartless. For a man, this type of personality is seen as normal. Not all women have to be meek and mild to be strong leaders. You can be confident in your ability and speak your mind but still be the kindest individual with strong knowledge in a leadership role.
As a woman in a male-dominated industry what have been the main challenges you have overcome?

Wendy Burgess: I think due to the viewpoint that working in a very physically demanding industry with heavy equipment requires strength, there is a belief that women are not capable of performing stevedoring tasks; that they could neither understand the operational complexities nor be capable of operating heavy equipment such as heavy forklifts or rubber tyre gantry's.

So long as you have the drive and determination to learn, work hard, and understand how the company operates, you could be successful in many stevedore functions or management roles.

The key to my role was making sure I understand the business's various components (customer expectations, operations, labour requirements, enterprise bargaining) that generate revenue and drive cost. Without getting out into the operation, I would not have been successful as Finance Manager at DP World's Sydney terminal, in Port Botany.

What could stevedoring and logistics industry do to increase inclusivity, especially women in frontline and/or leadership roles?
Wendy Burgess: DP World is actively trying to increase the inclusivity of women in the frontline, although the industry is still viewed as mainly male-dominated. Also, there are several management leadership roles that females fill. I think the company should continue its outstanding efforts to recruit women and encourage movement within skill and management levels.
What is a key piece of advice you would share with other women thinking of joining DP World?
Wendy Burgess: DP World is a good company to work for. As an evolving industry, there is an opportunity to grow individual skills within the front line and administrative and management levels. I always believe that if you work hard and believe in your capabilities and keep an open mind, you will grow the business and perform well in your role.
What's a little-known fact about you?
Wendy Burgess: I am semi-afraid of heights which seems ironic working in an industry that involves operating equipment at great heights. In trying to conquer my fear, I have done a bungee jump whilst travelling in New Zealand and the General Manager at DP World's Sydney terminal Port arranged to take me up to inspect a crane.
Who has been the most inspiring person you have worked with and why?
Wendy Burgess: One of my previous colleagues I worked with. She is very inspiring and due to her extremely caring, authentic, and honest nature, people are very drawn to her and accepting of her ideas and strategies which have led the business to successful outcomes. Through her hard work and determination, she has managed to work her way up the management structure to secure a very senior role in the organisation.