DP World Australia Secures International Shipping Service with T.S. Lines
Date: 13/08/2021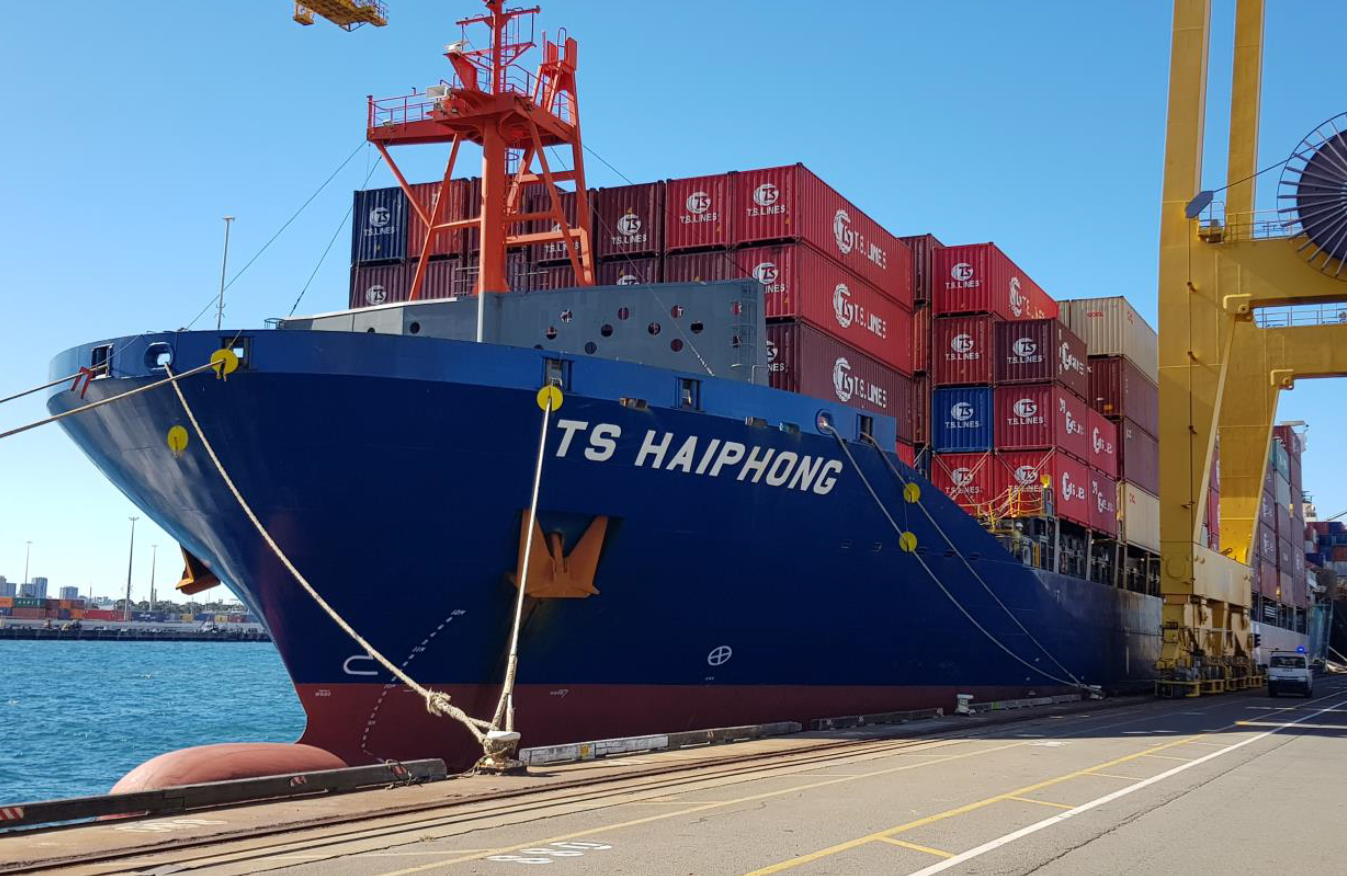 Sydney, Friday, 13 August 2021: DP World Australia has secured a new contract with international carrier, T.S. Lines, to welcome a new international shipping service into Australia. T.S. Lines recently launched its CA2 service, connecting Australia to the major shipping hub of China, with DP World Australia selected as the stevedore of choice.
The new commercial freight service commenced with the arrival of the T.S Haipong at the DP World Sydney Terminal, with future shipments secured to call on our Sydney, Melbourne and Brisbane Terminals, due their strategic proximity to the consumer market.
With direct weekly sailings from China to Australia, this major international shipping service has a 42-day rotation to provide additional capacity to support an increase in the demand of imported goods.
The 6 vessels will connect Australia's leading terminals to China's Qingdao, Shanghai and Ningbo ports and strengthen our existing partnership with T.S. Lines further and their confidence in the Australian market.
Andrew Adam, CEO of DP World Australia said, "In a highly competitive market, locally and globally, securing this new shipping service with T.S. Lines reinforces our service performance levels, which continue to see minimal delays at our ports.
With enterprise agreements finalised at DP World, this further reinforces our position within the industry as leaders in delivering superior market service levels for our customers and look forward to a long-term partnership with T.S Lines."
Alan Sims, Director of Seaway, agents for TS Lines in Australia said, "We are pleased to introduce TS Lines' new CA2 service into Australia, further building on our capacity and service to our customers. We are confident the CA2 will be well received given the growing demand in our trade-lane. We look forward to continuing our strong relationship with DP World Australia and their clear focus on service delivery."
We use cookies on this site to enhance your user experience. By continuing to visit this site you agree to our use of cookies. Learn More