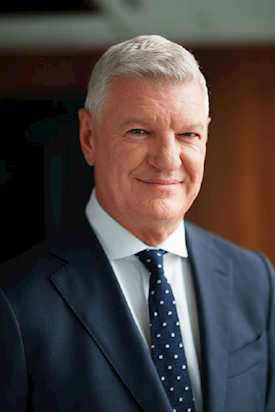 Andrew Adam
CEO, Australia
Andrew Adam is the Chief Executive Officer of DP World in Australia, overseeing our operating divisions across Ports and Terminals and Logistics.
Andrew has been part of the DP World group for more than 15 years, with extensive senior management experience across the global and local logistics chain, in areas ranging from container terminals, freight terminals, rail, and stevedoring.
A dynamic leader with a demonstrated record of superior financial performance, Andrew has both strategised and delivered multiple business improvement initiatives that have reduced operating expenses while improving customer service levels, productivity, and efficiency.
Alongside many years at DP World in Australia, Andrew has experience in DP World's global portfolio, as Senior Vice President of Global Operations at DP World from 2007 – 2011.
Prior to his most recent position at DP World, Andrew was President, Freight at Pacific National, responsible for annual revenue of $1.5 billion, and employing over 1800 technical and professional employees.