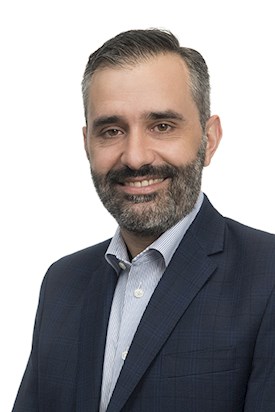 Jason Varsamidis
Chief Financial Officer, Asia Pacific & Australasia Region
Jason Varsamidis is the Chief Financial Officer and a Director for DP World in Australia. During his 20-year career with DP World and P&O previously, Jason has been responsible for mergers and acquisitions, business development, infrastructure projects, operational improvement initiatives, IT and joint venture management.
Jason's expertise in strategic direction, investment management and financial control bring strength and vigour to the Australia leadership team. Jason applies his understanding of effective business operations to his CFO role and is an experienced operations manager.
In his 20-year career with the company, Jason has overseen many performance improvements and 'business turnaround' projects. During his time in leadership roles with DP World, the company has transformed from having an infrastructure focus to providing a client-focused, dedicated container stevedoring service.
Prior to DP World Jason worked as the Regional Treasurer, Manager Operations Projects (Infrastructure) and National Manager Business Strategy. He led DP World as Director in Adelaide during the period leading up to its 2012 sale.
Jason holds a Master of Applied Finance and is an executive graduate of the Maritime Academy in New York.
We use cookies on this site to enhance your user experience. By continuing to visit this site you agree to our use of cookies. Learn More