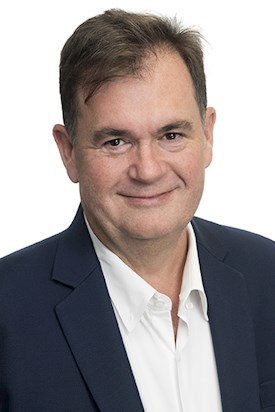 Glen Hilton
CEO & Managing Director, Asia Pacific and Australasia
Glen Hilton is the CEO and Managing Director of DP World's combined Asia-Pacific and Australasia region. His current portfolio features businesses within China, Hong Kong SAR, South Korea, Philippines, Thailand, Vietnam, and Australia.
Glen's multi-decade career spans executive roles across the Logistics and Maritime industry and includes 15 years' experience with DP World.
Glen's stevedoring career began in Adelaide, Australia as Chief Executive Officer of CSX World Terminals' local operation. CSX's acquisition by DP World brought Glen into the Group in 2005. Since then, he has led multiple DP World operations.
This includes leading port operations in the Dominican Republic, serving as regional head of DP World's South East Asian operations, and as Chief Executive Officer of Malaysia's largest container terminal at the Port of Tanjung Pelepas (PTP).
Glen has also been based in Singapore working with Chinese suppliers of port-side investments in Turkey, Europe, and South-East Asia.
We use cookies on this site to enhance your user experience. By continuing to visit this site you agree to our use of cookies. Learn More