OUR PURPOSE
Our purpose is to make trade flow and change what's possible for everyone.

We aim to achieve this with fast, sustainable movement of products through a single platform for trade. This is our north star. It guides every decision we make and allows us to make a meaningful difference to the world. Whatever we do, wherever we do it, it all leads here.
OUR PEOPLE
Our dedicated team of more than 100,000 employees from over 150 nationalities ensure the smooth flow of trade. As an equal employer that recognises and values diversity and an inclusive culture, we empower and up-skill our people with opportunities to perform at their best.
Join our world
OUR COMMITMENT
Wherever we operate, we integrate sustainable and responsible corporate citizenship. We strive for a positive contribution to economies and communities, ensuring everything we do leaves long-term benefits for the world we live in.

Learn more about our sustainability commitments in our latest ESG report.
Read more
OUR GLOBAL PRESENCE
Trade powers economies, improving lives globally. With over 103,000 employees across 75 countries, we're making it simpler than ever for businesses to scale and succeed, anywhere on earth.


Explore our network
OUR HISTORY
We're proud of our UAE heritage. From our beginnings in 1972 as a local port operator in Dubai to a global logistics provider with operations in over 69 countries and across every continent.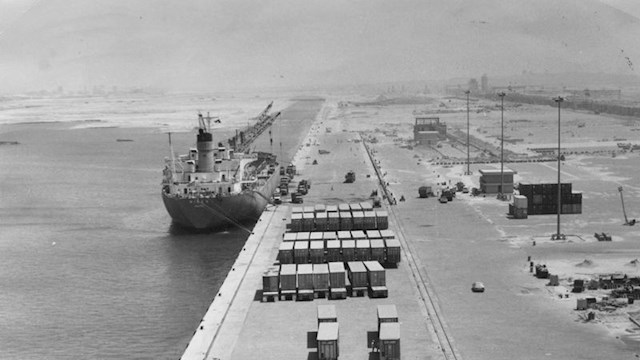 In 1972, DP World began with a single port, Port Rashid in Dubai in the UAE.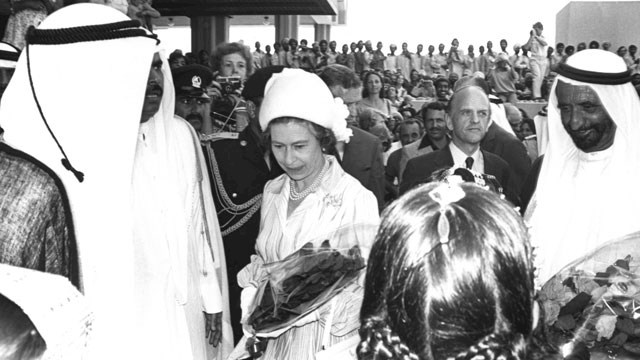 In 1979, Jebel Ali port was opened, which today contributes 23.8% to Dubai's GDP.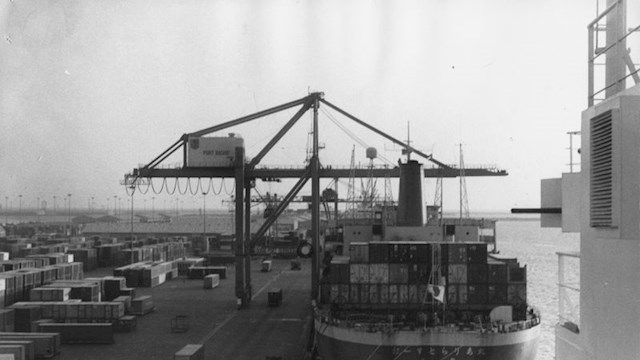 Since then, we have become the largest seaport in the Middle East with nearly 150 businesses across 6 continents.

Image Credit: Gulf News Archive
OUR LEADERSHIP
The leaders of our business have an unparalleled reputation for delivering first-class industry solutions through continued innovation.

Learn more
OUR GOVERNANCE
Good governance is core to our business achieving its objectives and vision as a Group: to lead the future of world trade.

Find out more