Meet Pragati, an Operations Executive in our Nhava Sheva terminal in India. Over the course of Pragati's 20-year journey with DP World, she has excelled through the ranks of a traditionally male-dominated industry, becoming a role model for our female staff.
"I began my journey with DP World back in 2001 having just finished university. I knew that there were vacancies going at my local terminal in Nhava Sheva, which had just begun operations, so I tried my luck there. It wasn't long before I was offered a role as a Rubber-Tired Gantry (RTG) crane operator.
"I was hesitant at first because it was a completely new domain for me, but I said yes and joined with a learning mindset; I was determined to develop myself through this unique opportunity and prove women could do the role. Looking back, I'm pleased to say I not only succeeded in achieving my goals – but my experience laid the foundation for my future as a female leader in the industry.
Foundations For Growth
"The learnings I gained from my first role as an RTG operator were immense, and the support I've received since has helped me grow as a female professional in this male-dominated field.
"As one of the first-ever RTG operators at DP World Nhava Sheva, our organisation's focus on inclusion and diversity was clear from my early days. There was never a question that I could do the job, even though the field is male-dominated. Instead, I received nothing but unflinching support – and continue to do so to this day.
"Even back then I was able to see this inclusivity in the other teams I worked with – something which boosted my confidence as a new female employee. During our night shifts, for example, we had an all-woman team of security guards. This environment made me feel very safe when working through the night and it was reassuring to see the importance placed on our safety.
Climbing The Ladder
"Since my time in RTG operation, I've worked in numerous departments, gaining essential knowledge that led me into my current role in the Rostering and User department.
"Whenever I've faced a new role, I have always tried to find the hard part and tackle that head-on. When I first joined the Gate and Documentation team, for example, I had to learn key skills such as time management and data security in a high-pressure, high-turnover environment, which presented its own challenges. This was no mean feat, but I put in 100% effort to achieve what I did, understanding the tasks expected of different teams throughout our business and becoming a better employee and person in the process.
"This stage of my career prepared me for where I am today in the rostering department, where I manage the needs and daily duties of our labour staff and play a direct role in influencing our company's cultural behaviours. "This has been a steep learning curve for all of us. While my daily interactions have helped me build my interpersonal and communication skills, thus boosting confidence in my ability to manage large teams, it's also evolved the mindset of the staff I handle – many of whom are men.
"As a woman in a management role, I feel supported in guiding my colleagues and they respect me and my duties. Importantly, my role touches on numerous departments, so this cultural shift has a knock-on effect; I feel I am playing an active role in empowering women in leadership roles like mine across departments.
Striking The Balance
"My experience in rostering is indicative of my two decades at DP World, witnessing first-hand how gender equality has evolved and is now championed throughout the workplace. I have been lucky to experience a safe and comfortable working environment throughout my time here, along with flexible hours and an inclusive culture, all of which have helped me thrive and, importantly, paved the way for the next generation of women in our industry.
"The accumulation of these factors over the years has made DP World's commitment to equality clear to me. I know that I, along with all my female colleagues, can be open with our needs and requirements and be helped by the company when we need it.
"As a company, we have grown from strength to strength in terms of expertise, global reach and gender equality during my 20 years here – and this evolution isn't slowing down any time soon. It has been a privilege to be a part of this growth, and I can't wait to meet the next generation of women who walk through our doors so I can help them excel as I have."
Meet Abdulrahman bin Haider, who works as Director of our World Logistics Passport in our Digital Trade Solutions team. He is a participant in the 20Xel programme, dedicated to nurturing Emirati talent and his career has flourished ever since.
Read more
Saeed bin Jarsh Alsuwaidi, who joined DP World after leaving university and has journeyed across the world as a part of the 20Xel Talent Development Programme. He now works as a Senior Manager – Commercial P&T.
Read more
Sara Al Janahi, who works as a Senior Manager on our Business Development team in Dubai, UAE. Sara is currently participating in our 20Xel Talent Development Programme, a platform that aims to accelerate the development and growth of Emirati talent through a series of world-class development and performance opportunities. She tells us about her journey through the programme, around our business and our global network.
Read more
Hanoof Alsahaw, our colleague and Operations Terminal Supervisor who has overcome her unique challenges to thrive in a specialised role. Discover how she defied expectations in a position supporting the wider team at Jebel Ali.
Read more
Abdul Mateen Shaikh, and I am a Vessel Foreman at DP World. My experiences with DP World have shaped my perspectives on the world and wider society. I think it is important that whether it is our personal or professional lives, we should all grow and evolve in some way. And for me, that is embodied by my work with technology.
Read more
Seungyeol Lee and Yongjae Kim, our colleagues from Pusan Newport Company Limited (PNC) in South Korea. They are champions of our sustainability efforts at DP World and here they talk to us about their volunteer work at a local cancer charity for children.
Read more
Pragati, an Operations Executive in our Nhava Sheva terminal in India, has excelled through the ranks of a traditionally male-dominated industry, becoming a role model for our female staff.
Read more
Working at a multinational organisation had been a long-time dream for Camilla, so when she received an offer from our team in Santos, she jumped at the chance.
Read more
Abdallah Massoud Shabaan Moussa is an award-winning Drone Pilot, in our Security Department. He joined us in August 2021, a day he says changed his life.
Read more
Meet Ahmed Sati, our multi-talented Marine Pilot, and International Standard For Maritime Pilot Organizations Designated Person (ISPO DP) for P&O Maritime Logistics in the UAE, is a third-generation mariner who has been with our company since 2016.
Read more
Arissty Luzon Julian, an Operations Supervisor at DP World Caucedo, tells the story of how education has helped him achieve his dreams right in his hometown port.
Read more
Salma Ahmed, an Electrical Engineer at Drydocks World, discusses her work and her development all the way from intern, under guidance and support from senior colleagues, into her successful engineering role today.
Read more
Mazhar Hussein is a crane foreman at Drydocks World – our offshore and marine service specialists in Dubai, UAE. He shares how he improved crane control operations at the Drydocks World base, helping his colleagues work smarter – not harder:
Read More
Family has been a key driver for Magdalena Stahulakova, a Senior Launch Manager at syncreon, Slovakia. It was her father who sparked the love of technology that led her to join syncreon in 2018. Now she is inspiring her own children to follow their dreams.
Read more
Felix Perez, an Advanced Training and Assessment Programme (ATAP) Supervisor at our Caucedo terminal in the Dominican Republic, shares how his career has evolved during his time with us and sheds some light on his day-to-day work.
Read more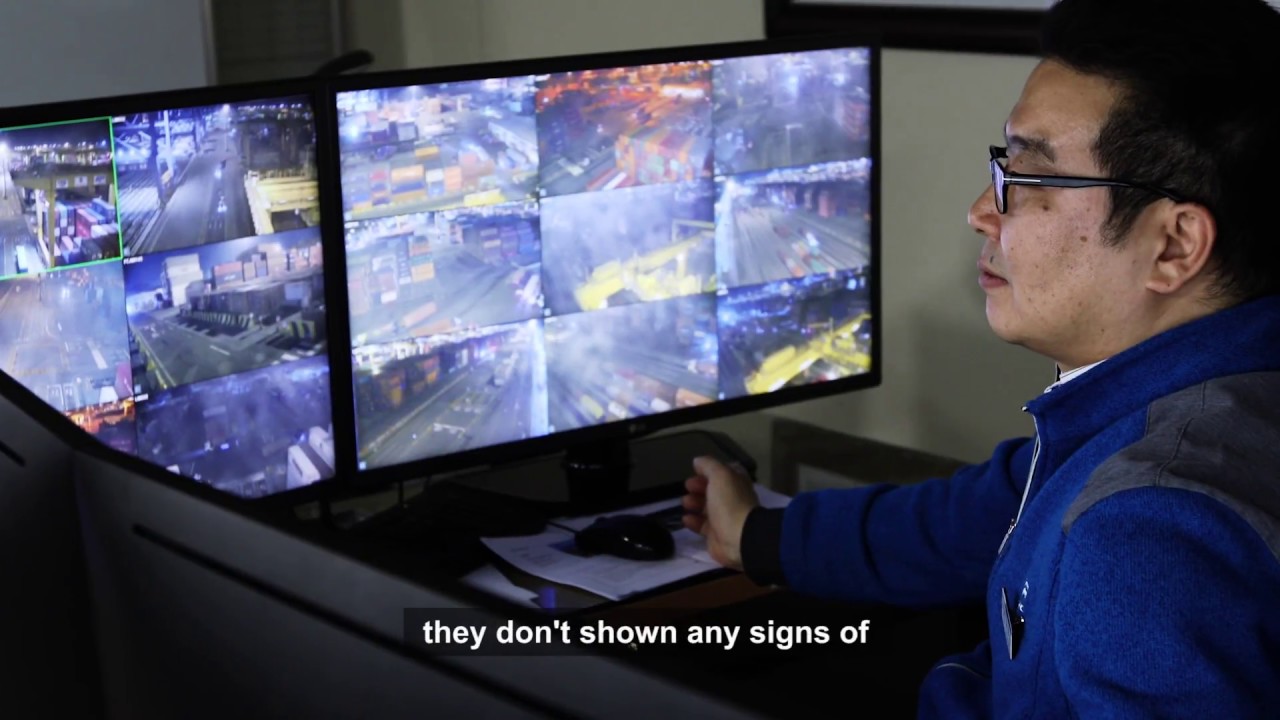 Lee Jonghoon, Safety Driver from DP World Pusan, talks about the changes in the community since DP World entered.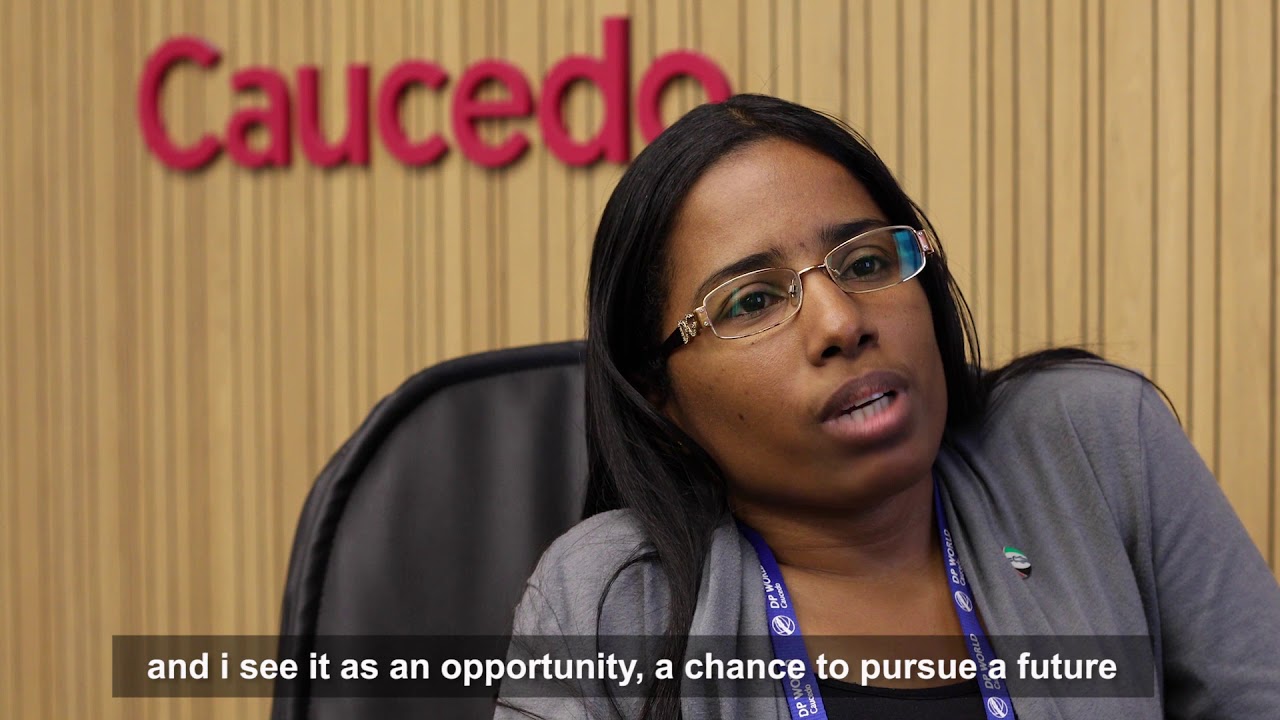 Erika Soriano, receptionist at DP World Caucedo, speaks about how her disability has not been an obstacle on her career path at DP World.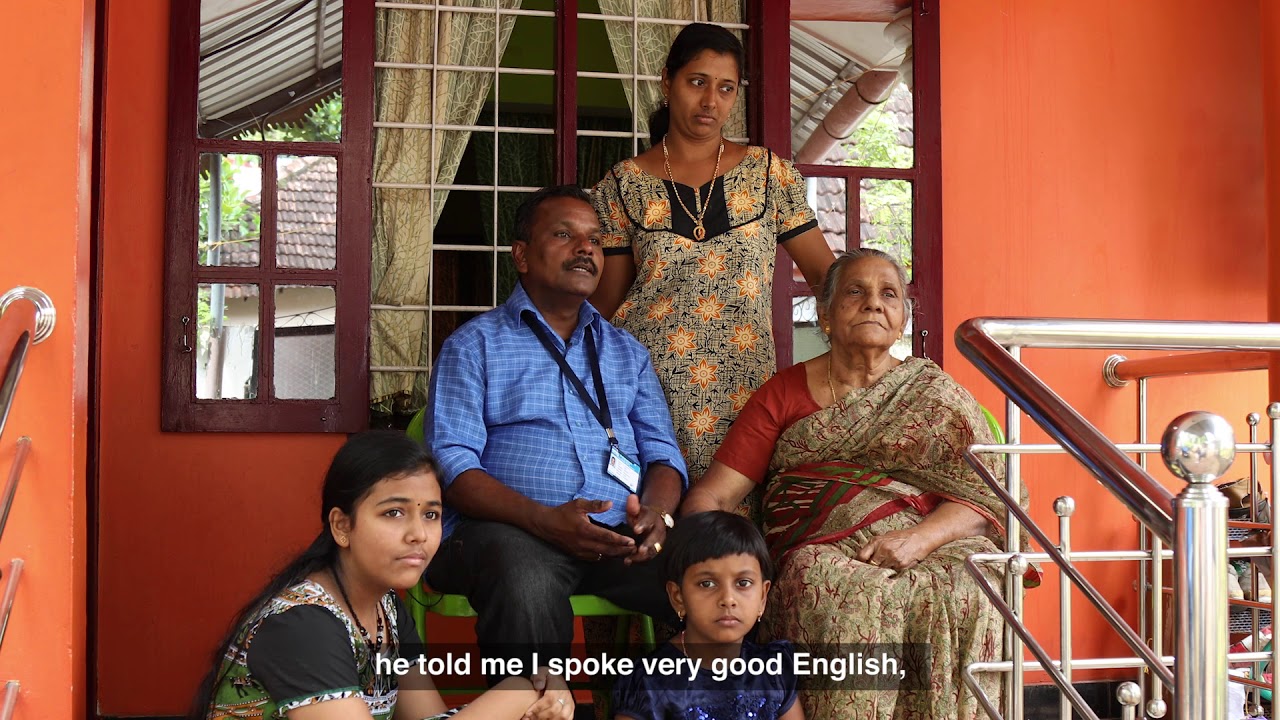 Joseph used to be a tuk tuk driver in India when a terminal manager at DP World Cochin offered him a life-changing opportunity.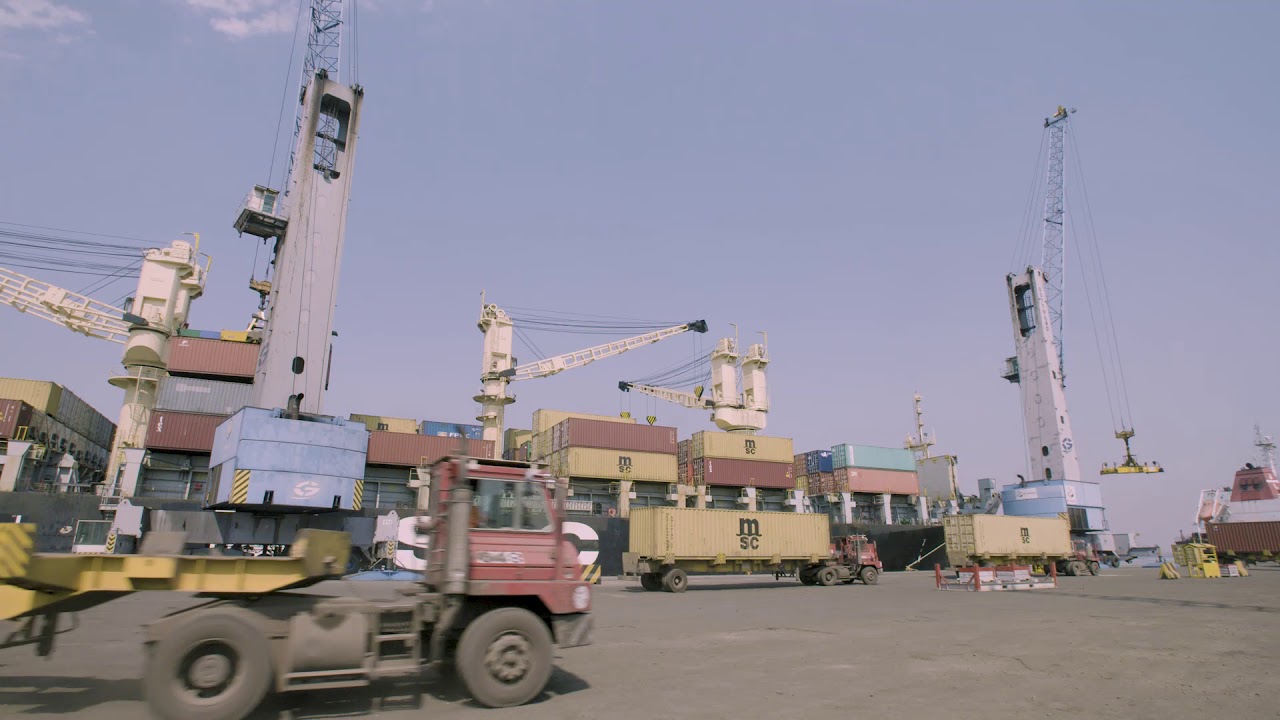 Edgar has been a training officer with DP World for 15 years. Here he speaks about the investments the company has made in people and facilities.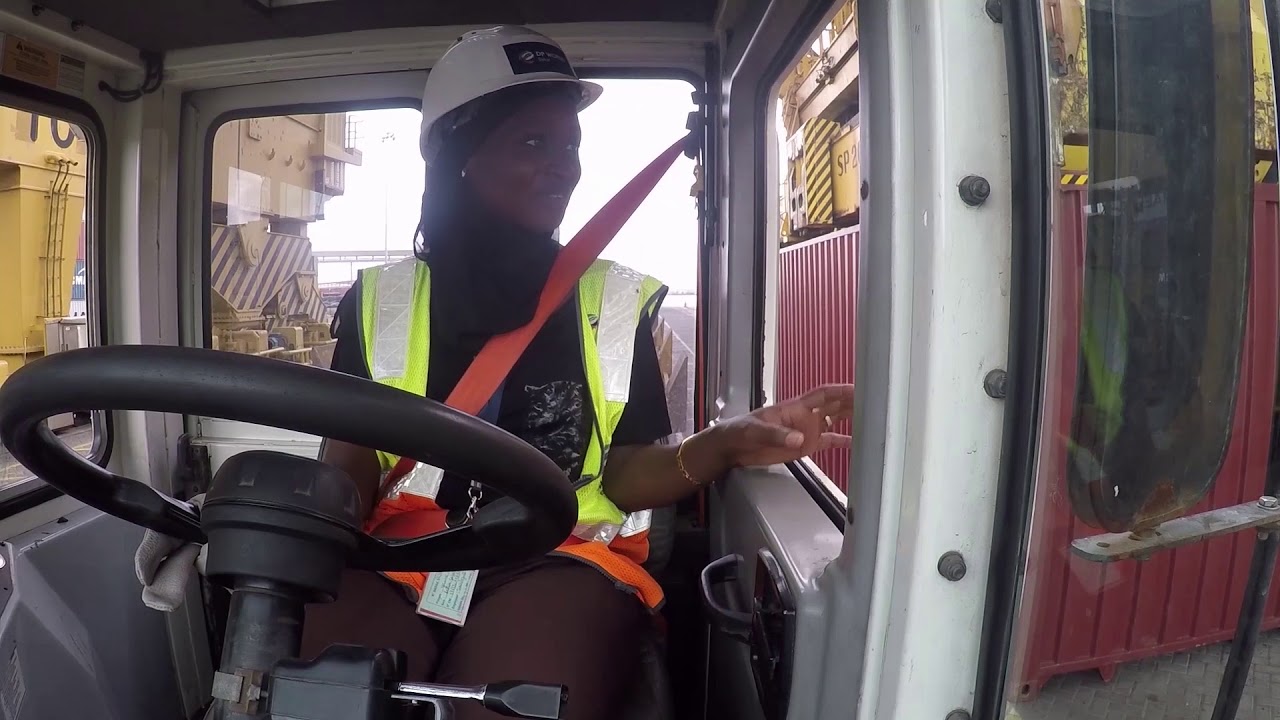 Meet Yacine Seye from DP World Dakar - the first female truck driver in Senegal.