Family has been a key driver for Magdalena Stahulakova, a Senior Launch Manager at syncreon, Slovakia. It was her father who sparked the love of technology that led her to join syncreon in 2018. Now she is inspiring her own children to follow their dreams.
"My father inspired me to pursue the career I have today. He was an extremely smart man who explained to me that our world needed more people in the industry. He was also an advocate for women in leadership, especially in technology.
"So, with his encouragement, I secured a place at the University of Technology, Slovakia, where I studied for my master's in science. From there, I went on to work at Samsung and then Sharp. I was then lucky enough to join JVC in Shanghai, spending a few years working with some of China's largest state companies.
A Drive To Work In Automotive
"Fast forward to 2016, I was back in Slovakia having what would be my last ever lunch with my father. We were dining at a restaurant that overlooked the country's Jaguar Land Rover Nitra (JLRN) site. I told him I wanted to work in the automotive industry, but I was worried about whether it would be possible as I had no experience. I'll never forget what he said to me: 'You will work there, Magdalena. Maybe not for JLRN directly, but at this plant for sure.'
A Dream Realised
"He was right. On July 15, 2018, my dream came true – I joined syncreon as a Senior Launch Operation Manager for their automotive board, working closely with JLRN.
"Day-to-day, I oversee the creation of new vehicle models for JLRN. To date, these have included the Discovery, the Defender 110 and 90, and the new Defender 130. Now we're working on the 75th-anniversary edition of the Defender.
"I manage the logistics behind delivering the unique parts that make up these vehicles, ensuring everyone from engineering to data integrity has the equipment they need to do their jobs. This can be challenging, particularly when I need to set up new operations and keep everyone on the factory floor aligned, but I love it. No day is the same!
Women In STEM
"As you can probably imagine, there aren't many women on my team – in fact, there are just three! But we are all in supervisor positions and lead a fantastic team. Our success is thanks to the ongoing mentorship from our managers. They have not only helped me achieve the position I hold today but they encourage a fair and equal environment for everyone, regardless of gender.
"For any female colleagues out there wanting to switch careers or pursue a job that might be more male-dominated, I say stay strong and don't give up! We have so much to bring to the role as women – the ability to listen and care for others, as well as being open to learning new things. And don't worry about how being career-driven will impact your family. I am a mother and I find my drive is an inspiration for my children. If you make time for them and separate family life from your professional life, you will succeed and thrive."
Meet Abdulrahman bin Haider, who works as Director of our World Logistics Passport in our Digital Trade Solutions team. He is a participant in the 20Xel programme, dedicated to nurturing Emirati talent and his career has flourished ever since.
Read more
Saeed bin Jarsh Alsuwaidi, who joined DP World after leaving university and has journeyed across the world as a part of the 20Xel Talent Development Programme. He now works as a Senior Manager – Commercial P&T.
Read more
Sara Al Janahi, who works as a Senior Manager on our Business Development team in Dubai, UAE. Sara is currently participating in our 20Xel Talent Development Programme, a platform that aims to accelerate the development and growth of Emirati talent through a series of world-class development and performance opportunities. She tells us about her journey through the programme, around our business and our global network.
Read more
Hanoof Alsahaw, our colleague and Operations Terminal Supervisor who has overcome her unique challenges to thrive in a specialised role. Discover how she defied expectations in a position supporting the wider team at Jebel Ali.
Read more
Abdul Mateen Shaikh, and I am a Vessel Foreman at DP World. My experiences with DP World have shaped my perspectives on the world and wider society. I think it is important that whether it is our personal or professional lives, we should all grow and evolve in some way. And for me, that is embodied by my work with technology.
Read more
Seungyeol Lee and Yongjae Kim, our colleagues from Pusan Newport Company Limited (PNC) in South Korea. They are champions of our sustainability efforts at DP World and here they talk to us about their volunteer work at a local cancer charity for children.
Read more
Pragati, an Operations Executive in our Nhava Sheva terminal in India, has excelled through the ranks of a traditionally male-dominated industry, becoming a role model for our female staff.
Read more
Working at a multinational organisation had been a long-time dream for Camilla, so when she received an offer from our team in Santos, she jumped at the chance.
Read more
Abdallah Massoud Shabaan Moussa is an award-winning Drone Pilot, in our Security Department. He joined us in August 2021, a day he says changed his life.
Read more
Meet Ahmed Sati, our multi-talented Marine Pilot, and International Standard For Maritime Pilot Organizations Designated Person (ISPO DP) for P&O Maritime Logistics in the UAE, is a third-generation mariner who has been with our company since 2016.
Read more
Arissty Luzon Julian, an Operations Supervisor at DP World Caucedo, tells the story of how education has helped him achieve his dreams right in his hometown port.
Read more
Salma Ahmed, an Electrical Engineer at Drydocks World, discusses her work and her development all the way from intern, under guidance and support from senior colleagues, into her successful engineering role today.
Read more
Mazhar Hussein is a crane foreman at Drydocks World – our offshore and marine service specialists in Dubai, UAE. He shares how he improved crane control operations at the Drydocks World base, helping his colleagues work smarter – not harder:
Read More
Family has been a key driver for Magdalena Stahulakova, a Senior Launch Manager at syncreon, Slovakia. It was her father who sparked the love of technology that led her to join syncreon in 2018. Now she is inspiring her own children to follow their dreams.
Read more
Felix Perez, an Advanced Training and Assessment Programme (ATAP) Supervisor at our Caucedo terminal in the Dominican Republic, shares how his career has evolved during his time with us and sheds some light on his day-to-day work.
Read more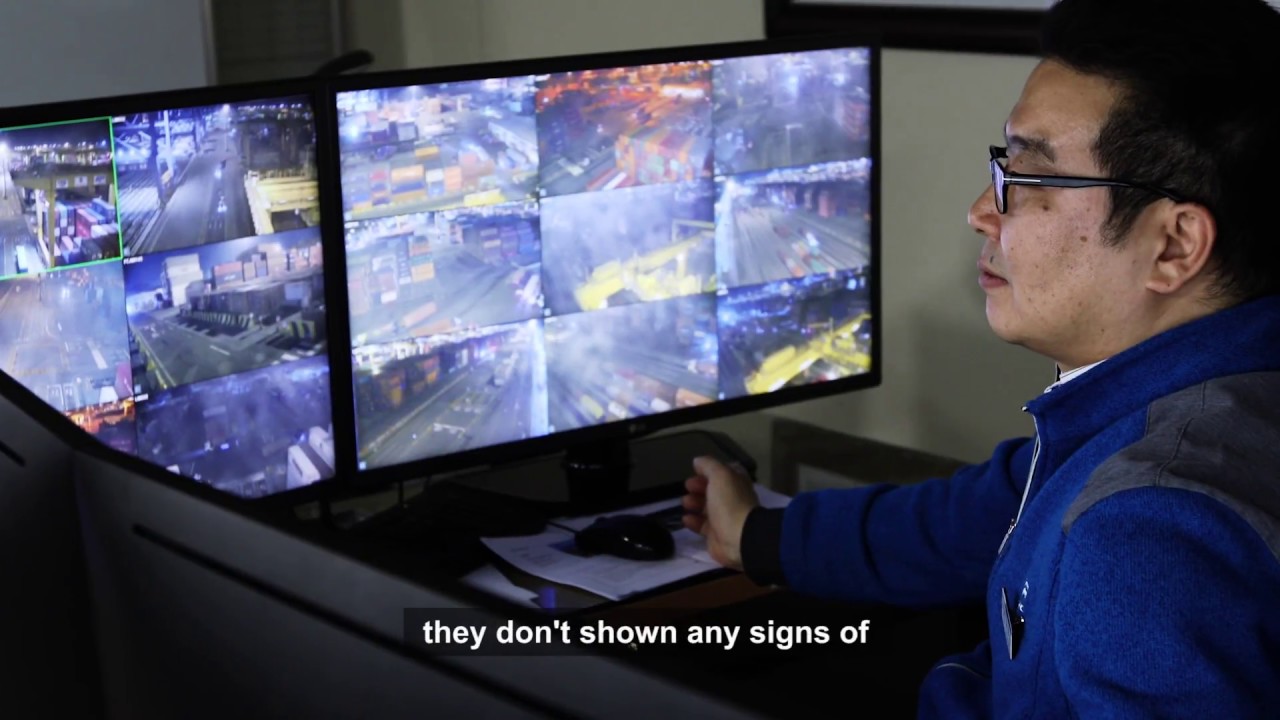 Lee Jonghoon, Safety Driver from DP World Pusan, talks about the changes in the community since DP World entered.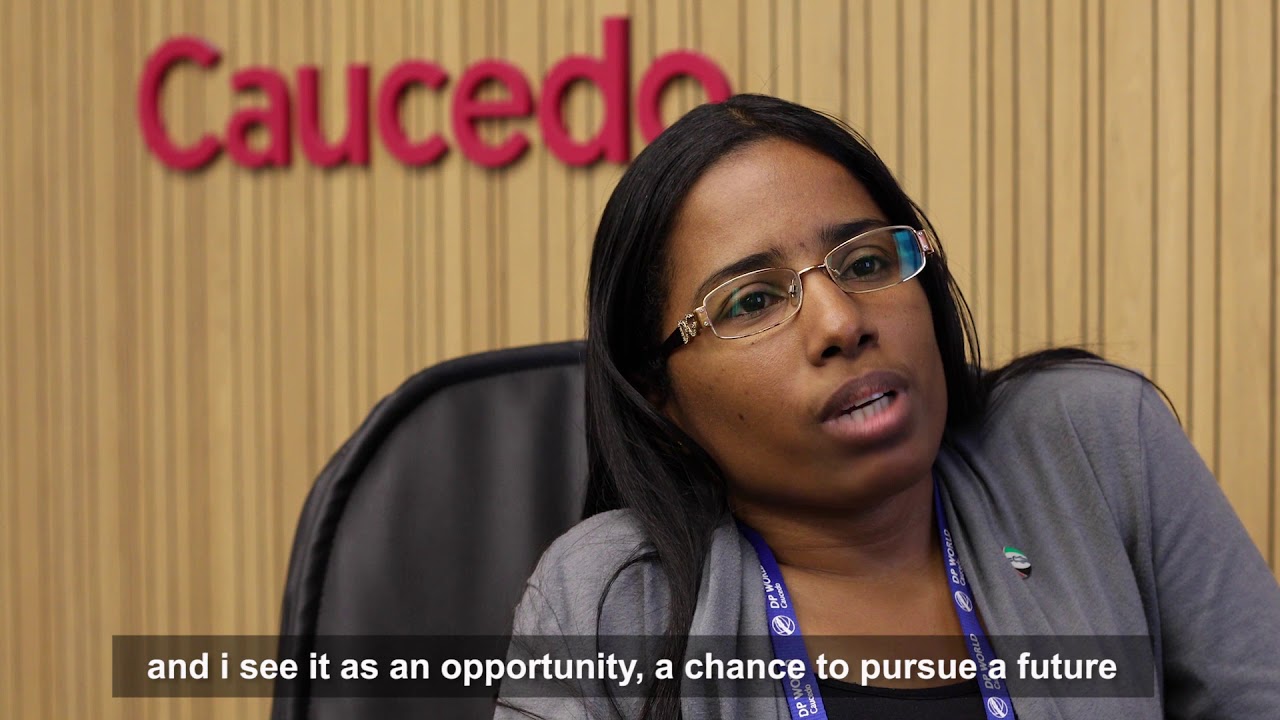 Erika Soriano, receptionist at DP World Caucedo, speaks about how her disability has not been an obstacle on her career path at DP World.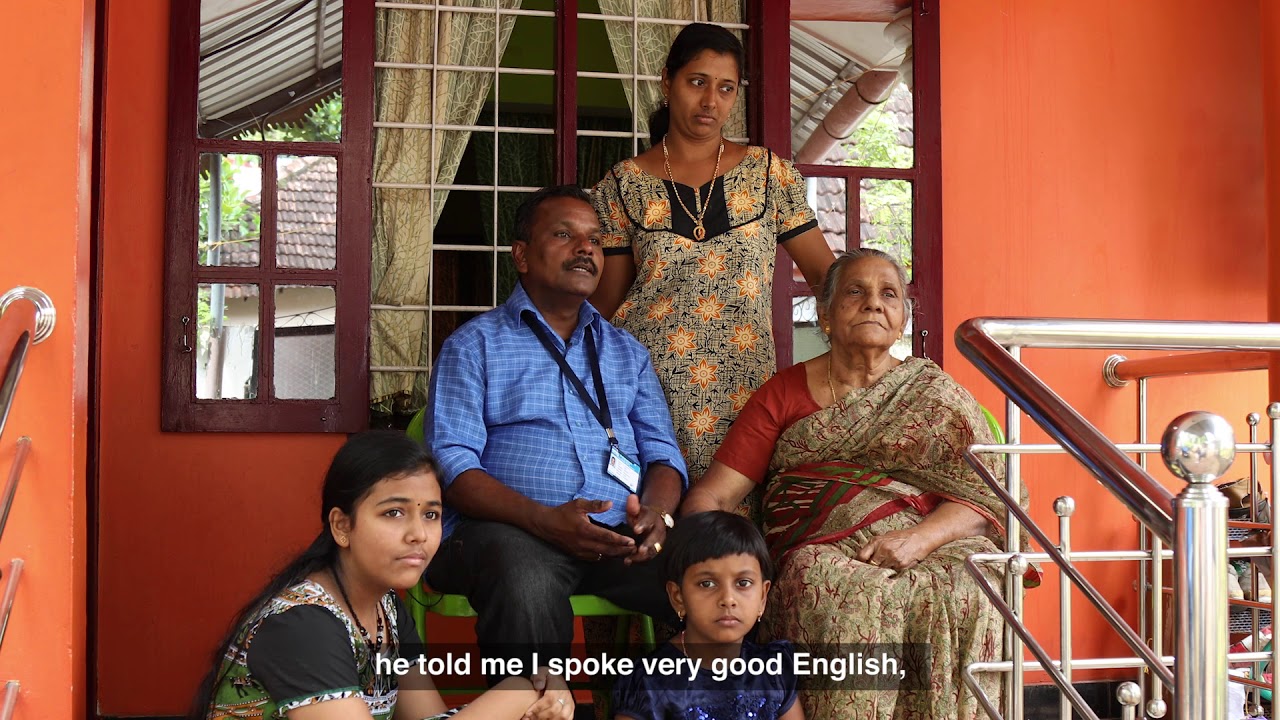 Joseph used to be a tuk tuk driver in India when a terminal manager at DP World Cochin offered him a life-changing opportunity.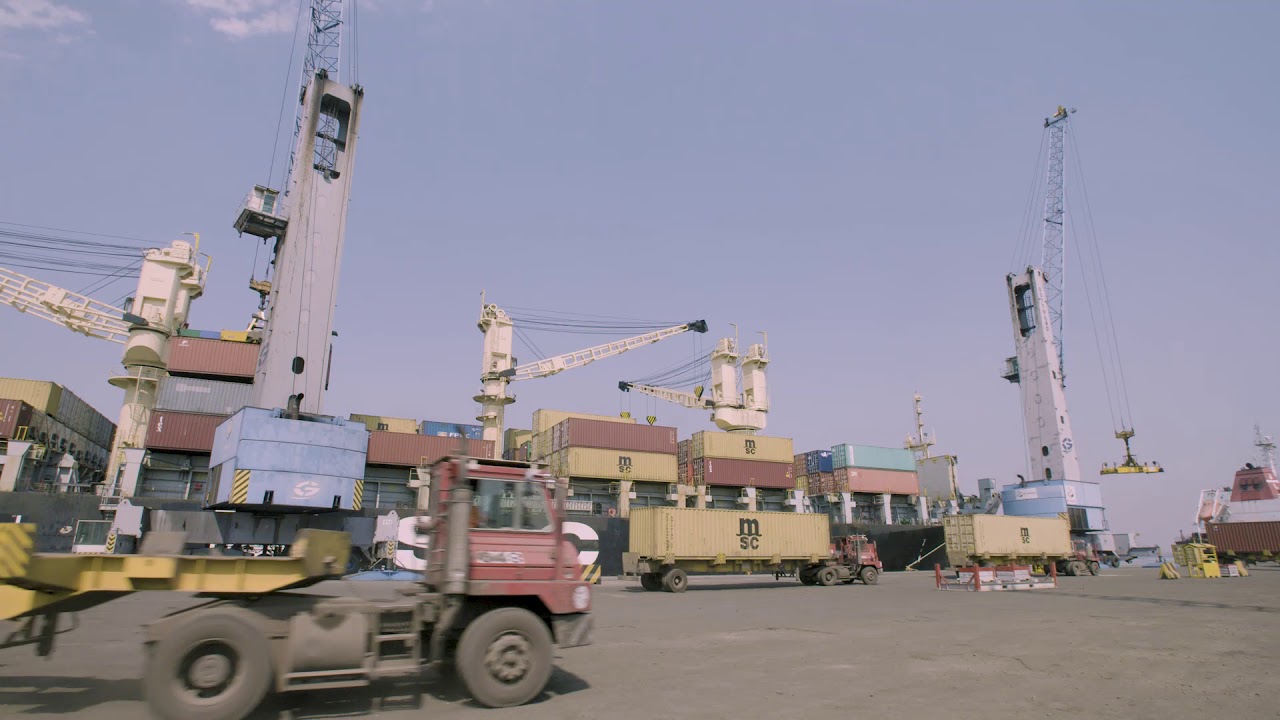 Edgar has been a training officer with DP World for 15 years. Here he speaks about the investments the company has made in people and facilities.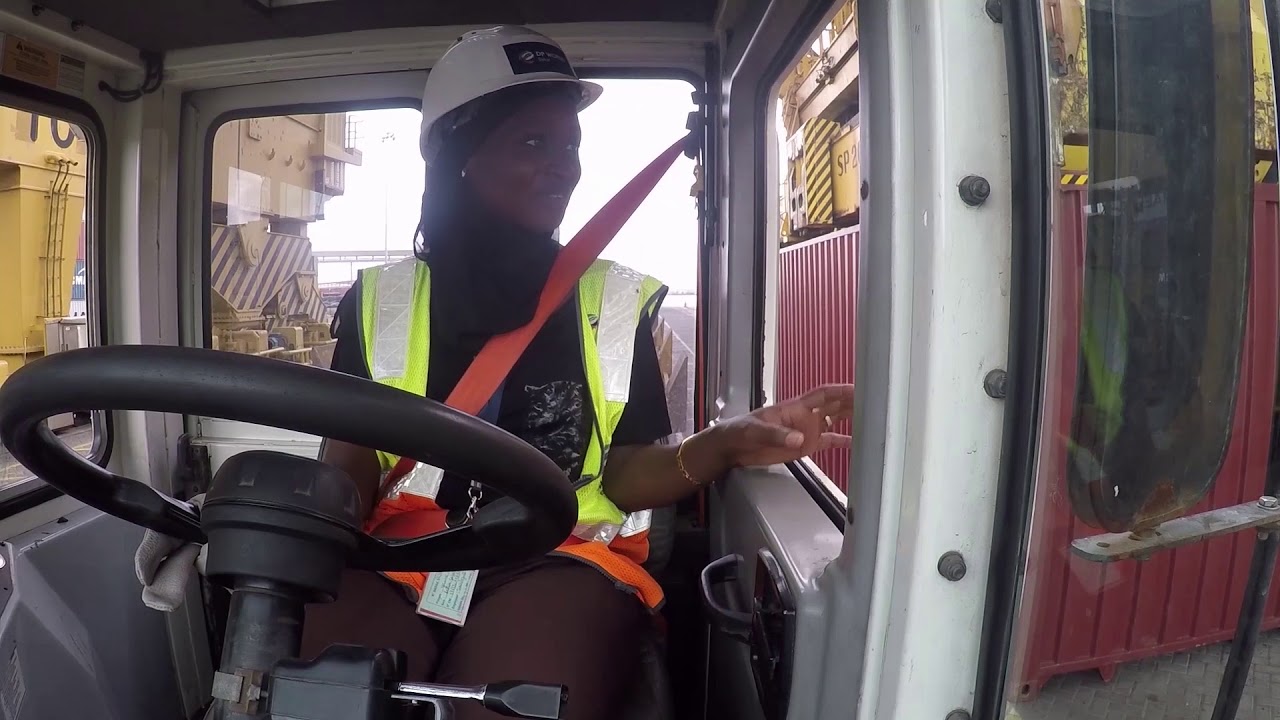 Meet Yacine Seye from DP World Dakar - the first female truck driver in Senegal.