Felix Perez, an Advanced Training and Assessment Programme (ATAP) Supervisor at our Caucedo terminal in the Dominican Republic, has been part of our family since March 2019. He shares how his career has evolved during his time with us and sheds some light on his day-to-day work.
"My DP World story started when I applied for an internship with the facilities department in Caucedo, where I worked on standardising the terminal's air conditioning system.
"However, I never limited myself to this work alone. At every possible moment, I leapt at the opportunity to gain experience in other areas of the business. Doing this gave me insight into Technical Planning, which I enjoyed so much that I applied to become a Technical Process Clerk.
"As a clerk, I modified procedures for our electrical and mechanical technicians, with a special focus on crane maintenance and Inner Terminal Vehicles. This experience taught me to analyse data to extend the life of our heavy equipment.
Data Analyst
"While I enjoyed these activities, I still loved thinking of new ways to develop company processes. My love of collaborating with others started to be seen in other departments, which opened the doors to our People department as a Data Analyst.
"During my time as a Data Analyst, I saw an opportunity to improve efficiency and workflows using the Microsoft suite, so I decided to create a six-module training session which could be accessed remotely. Each session was an hour long and focused on Excel, Outlook, and OneDrive training. This was beneficial for our team because it improved our day-to-day office tasks such as data reporting, reducing the time these things take while increasing the accuracy of our data files.
ATAP Trainer
"I used my initiative in the training course and that caught the attention of our Labour Manager, who invited me to join his team as an ATAP Trainer, training staff for the different programmes and certifications we use.
"It wasn't long before I became an ATAP Trainer Supervisor. I now have wide exposure to the global business, supporting projects such as CARGOES Rostering with Head Office and the Data Lake team, our business's new division for collating data from all business units to create informed improvement plans.
"Wherever you work or whatever you do at our company, we all have a common purpose: to facilitate global commerce based on the latest technologies that can be implemented for end-to-end supply chain services. It is very exciting to join efforts with peers from different cultures and points of view. And the wider exposure I've gained from collaborating on a global level has helped me to do more of what I love."
Meet Abdulrahman bin Haider, who works as Director of our World Logistics Passport in our Digital Trade Solutions team. He is a participant in the 20Xel programme, dedicated to nurturing Emirati talent and his career has flourished ever since.
Read more
Saeed bin Jarsh Alsuwaidi, who joined DP World after leaving university and has journeyed across the world as a part of the 20Xel Talent Development Programme. He now works as a Senior Manager – Commercial P&T.
Read more
Sara Al Janahi, who works as a Senior Manager on our Business Development team in Dubai, UAE. Sara is currently participating in our 20Xel Talent Development Programme, a platform that aims to accelerate the development and growth of Emirati talent through a series of world-class development and performance opportunities. She tells us about her journey through the programme, around our business and our global network.
Read more
Hanoof Alsahaw, our colleague and Operations Terminal Supervisor who has overcome her unique challenges to thrive in a specialised role. Discover how she defied expectations in a position supporting the wider team at Jebel Ali.
Read more
Abdul Mateen Shaikh, and I am a Vessel Foreman at DP World. My experiences with DP World have shaped my perspectives on the world and wider society. I think it is important that whether it is our personal or professional lives, we should all grow and evolve in some way. And for me, that is embodied by my work with technology.
Read more
Seungyeol Lee and Yongjae Kim, our colleagues from Pusan Newport Company Limited (PNC) in South Korea. They are champions of our sustainability efforts at DP World and here they talk to us about their volunteer work at a local cancer charity for children.
Read more
Pragati, an Operations Executive in our Nhava Sheva terminal in India, has excelled through the ranks of a traditionally male-dominated industry, becoming a role model for our female staff.
Read more
Working at a multinational organisation had been a long-time dream for Camilla, so when she received an offer from our team in Santos, she jumped at the chance.
Read more
Abdallah Massoud Shabaan Moussa is an award-winning Drone Pilot, in our Security Department. He joined us in August 2021, a day he says changed his life.
Read more
Meet Ahmed Sati, our multi-talented Marine Pilot, and International Standard For Maritime Pilot Organizations Designated Person (ISPO DP) for P&O Maritime Logistics in the UAE, is a third-generation mariner who has been with our company since 2016.
Read more
Arissty Luzon Julian, an Operations Supervisor at DP World Caucedo, tells the story of how education has helped him achieve his dreams right in his hometown port.
Read more
Salma Ahmed, an Electrical Engineer at Drydocks World, discusses her work and her development all the way from intern, under guidance and support from senior colleagues, into her successful engineering role today.
Read more
Mazhar Hussein is a crane foreman at Drydocks World – our offshore and marine service specialists in Dubai, UAE. He shares how he improved crane control operations at the Drydocks World base, helping his colleagues work smarter – not harder:
Read More
Family has been a key driver for Magdalena Stahulakova, a Senior Launch Manager at syncreon, Slovakia. It was her father who sparked the love of technology that led her to join syncreon in 2018. Now she is inspiring her own children to follow their dreams.
Read more
Felix Perez, an Advanced Training and Assessment Programme (ATAP) Supervisor at our Caucedo terminal in the Dominican Republic, shares how his career has evolved during his time with us and sheds some light on his day-to-day work.
Read more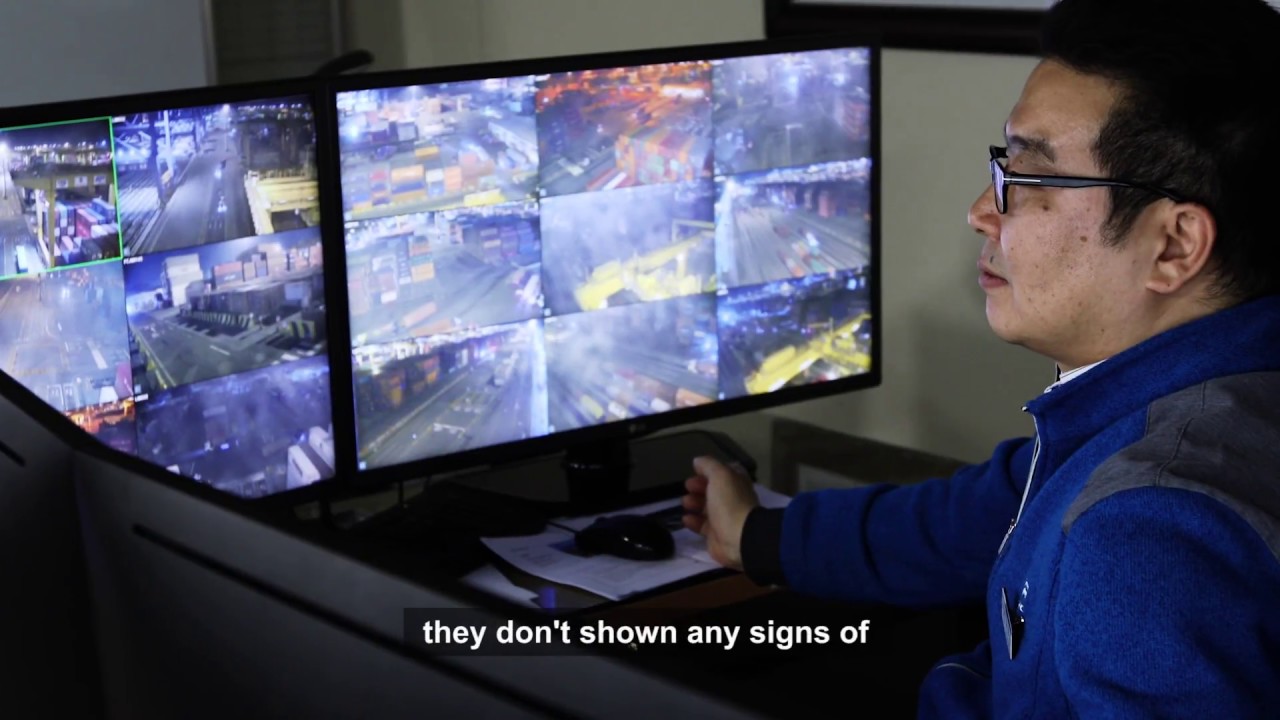 Lee Jonghoon, Safety Driver from DP World Pusan, talks about the changes in the community since DP World entered.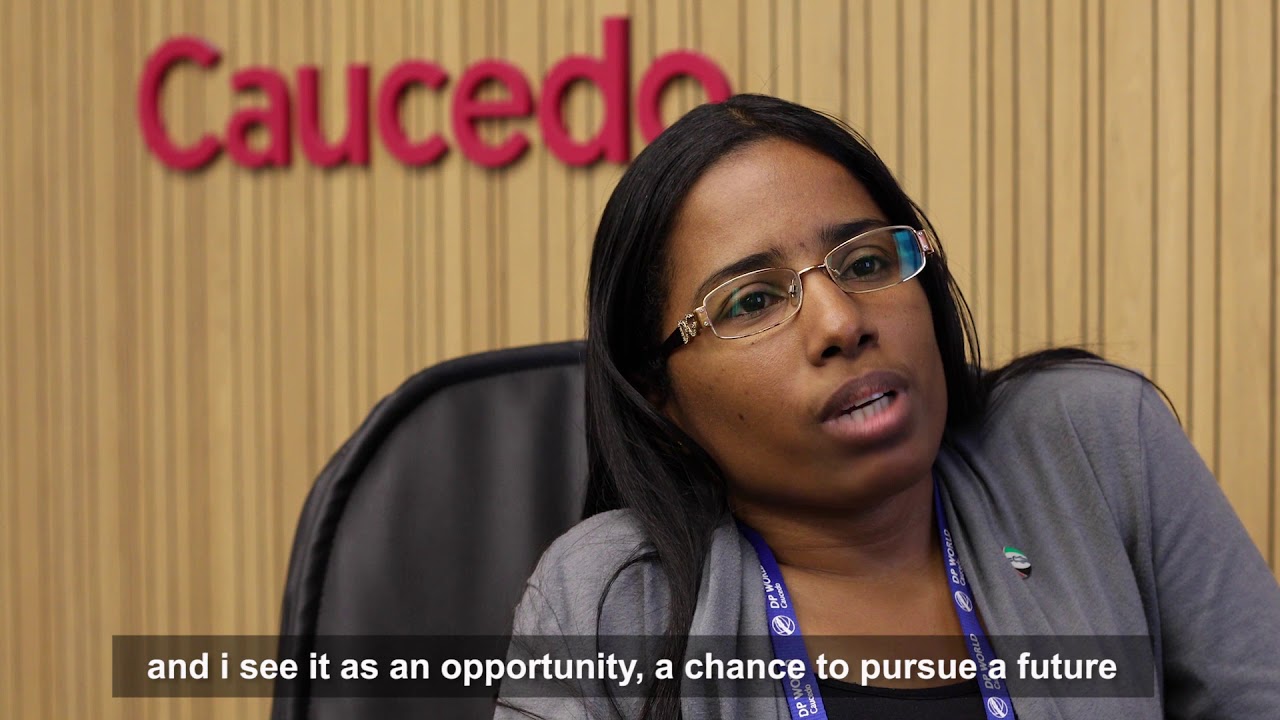 Erika Soriano, receptionist at DP World Caucedo, speaks about how her disability has not been an obstacle on her career path at DP World.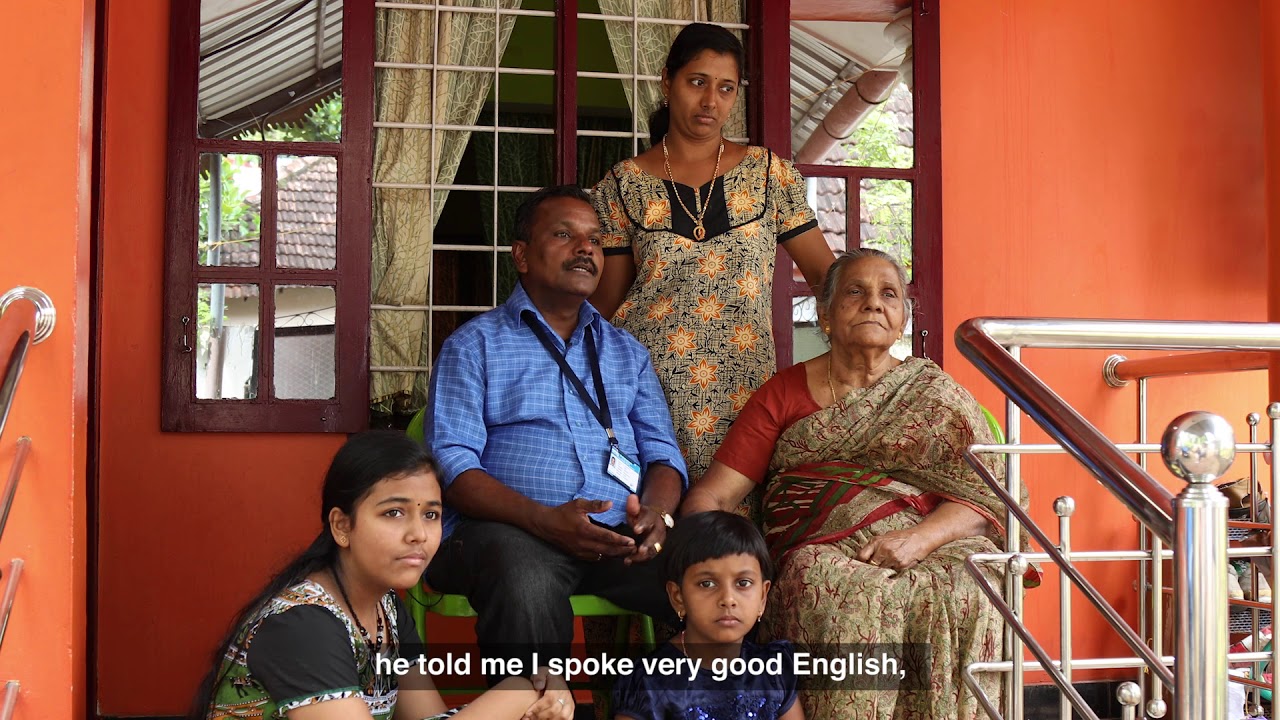 Joseph used to be a tuk tuk driver in India when a terminal manager at DP World Cochin offered him a life-changing opportunity.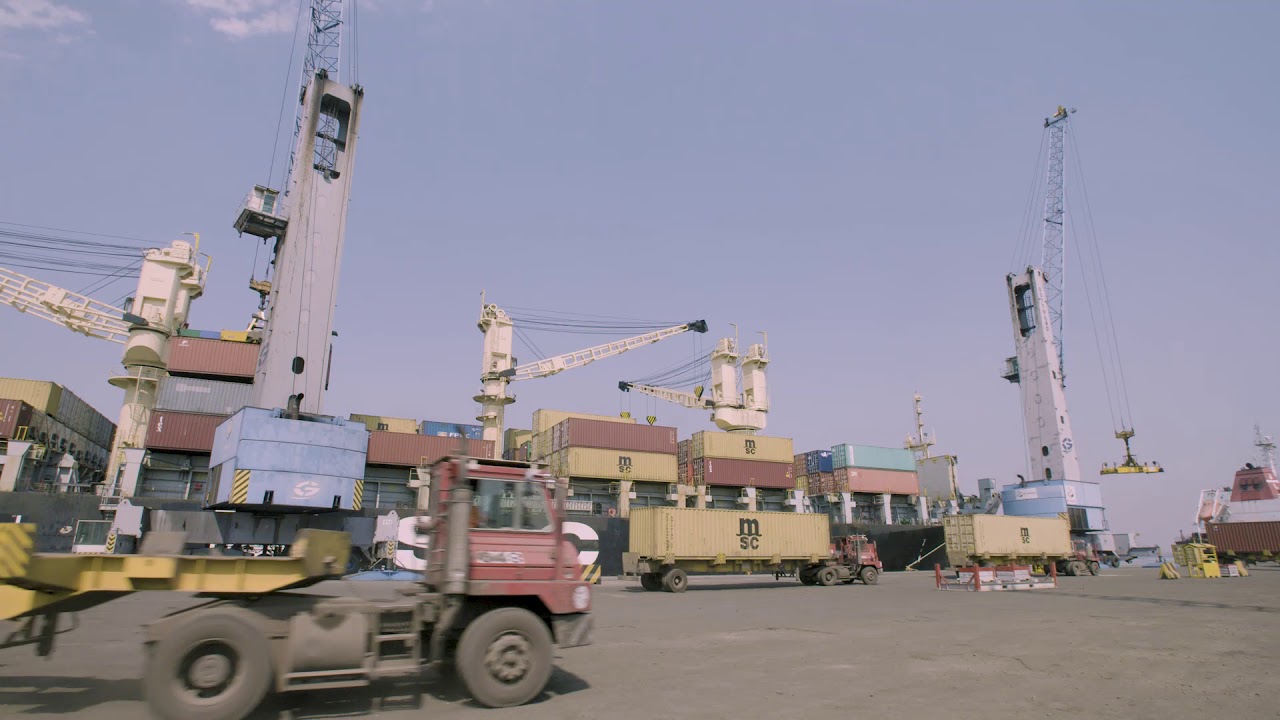 Edgar has been a training officer with DP World for 15 years. Here he speaks about the investments the company has made in people and facilities.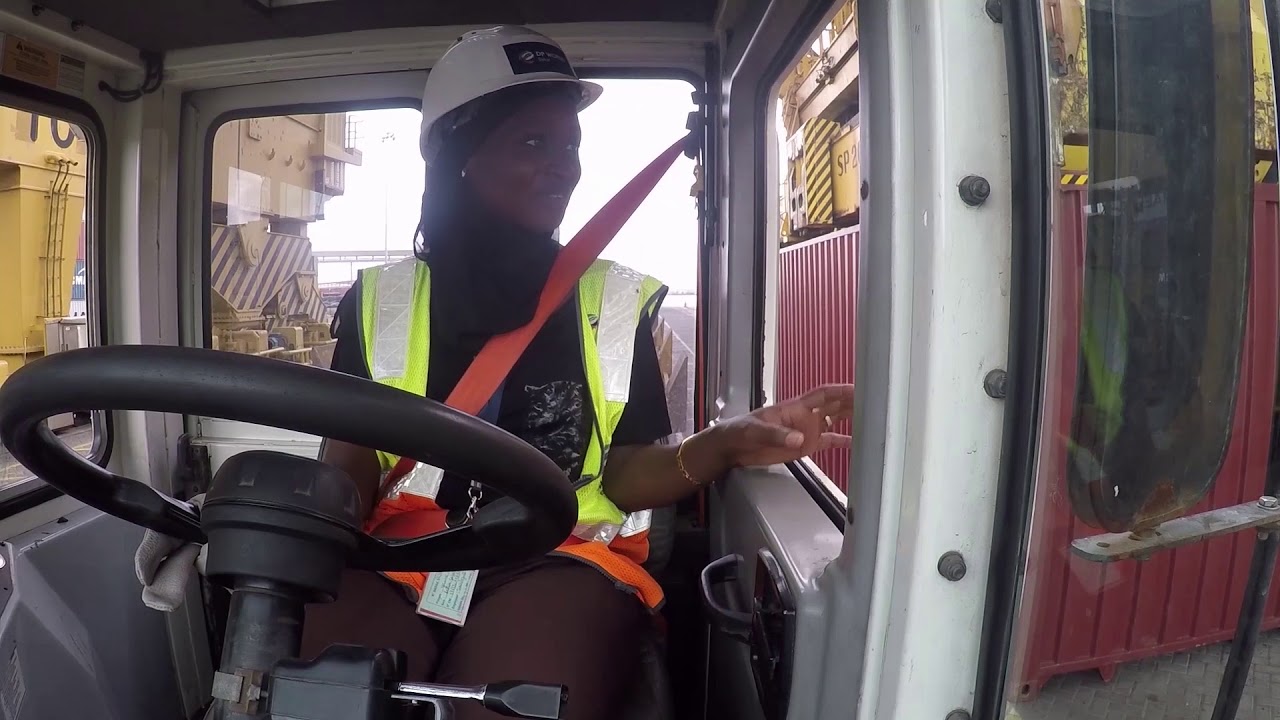 Meet Yacine Seye from DP World Dakar - the first female truck driver in Senegal.