Abdallah Massoud Shabaan Moussa is an award-winning Drone Pilot, in our Security Department. He joined us in August 2021, a day he says changed his life.
"When I joined the DP World family, I was completely fascinated. This is such a huge company that spans continents and at the same time is doing such valuable work in enabling global trade."
As a drone pilot, Abdallah uses commercial drones for several purposes. Day-to-day, the drones help with inspections and surveys inside the port to make sure it is safe and secure but are also used to capture images and video for use internally and externally.
"Drones give us a broader perspective and give our Team Leader a fuller picture of a particular place that usually we would not see from ground level.
A Dream Come True
"I had always dreamt of working with drones. In college, there was a course on creativity, and we watched a lot of films that had been produced by drones. That is when I developed a passion for this field of technology. Then, I was studying law at Al Wasl University in Dubai and there was an opportunity to learn about drones and my passion for them continued to grow. By God's grace, I was able to enter many drone-related competitions. I won some and I lost some, but the defeats made me more determined to learn and develop myself."
Those competitions were considerably high profile too – the UAE Hackathon, Dubai Customs' Al Furdah Datathon, GITEX Expo 2019 and 2020, the first Innovation Expo – Dubai, and the Al Wasl Innovation competition.
"Being able to work in this field is a blessing to me. I love technology. In fact, technology is advancing so rapidly that it is changing the world today. The future is incredibly exciting."
Room To Grow
Once he started with us in 2021, he was able to put his drone training into practice. While there was more to learn about the use of commercial drones at ports, he is now so proficient that he is a certified trainer in our Drone Department.
"Thankfully, all my own trainers were always available to help me grow in this field. They made time for me anytime I needed it and now I train new colleagues on drone operations. There are so many practical uses for drones at ports and at our company. They provide a whole new perspective and that is important when we are talking about an industry that is as expansive and large as ours."
Meet Abdulrahman bin Haider, who works as Director of our World Logistics Passport in our Digital Trade Solutions team. He is a participant in the 20Xel programme, dedicated to nurturing Emirati talent and his career has flourished ever since.
Read more
Saeed bin Jarsh Alsuwaidi, who joined DP World after leaving university and has journeyed across the world as a part of the 20Xel Talent Development Programme. He now works as a Senior Manager – Commercial P&T.
Read more
Sara Al Janahi, who works as a Senior Manager on our Business Development team in Dubai, UAE. Sara is currently participating in our 20Xel Talent Development Programme, a platform that aims to accelerate the development and growth of Emirati talent through a series of world-class development and performance opportunities. She tells us about her journey through the programme, around our business and our global network.
Read more
Hanoof Alsahaw, our colleague and Operations Terminal Supervisor who has overcome her unique challenges to thrive in a specialised role. Discover how she defied expectations in a position supporting the wider team at Jebel Ali.
Read more
Abdul Mateen Shaikh, and I am a Vessel Foreman at DP World. My experiences with DP World have shaped my perspectives on the world and wider society. I think it is important that whether it is our personal or professional lives, we should all grow and evolve in some way. And for me, that is embodied by my work with technology.
Read more
Seungyeol Lee and Yongjae Kim, our colleagues from Pusan Newport Company Limited (PNC) in South Korea. They are champions of our sustainability efforts at DP World and here they talk to us about their volunteer work at a local cancer charity for children.
Read more
Pragati, an Operations Executive in our Nhava Sheva terminal in India, has excelled through the ranks of a traditionally male-dominated industry, becoming a role model for our female staff.
Read more
Working at a multinational organisation had been a long-time dream for Camilla, so when she received an offer from our team in Santos, she jumped at the chance.
Read more
Abdallah Massoud Shabaan Moussa is an award-winning Drone Pilot, in our Security Department. He joined us in August 2021, a day he says changed his life.
Read more
Meet Ahmed Sati, our multi-talented Marine Pilot, and International Standard For Maritime Pilot Organizations Designated Person (ISPO DP) for P&O Maritime Logistics in the UAE, is a third-generation mariner who has been with our company since 2016.
Read more
Arissty Luzon Julian, an Operations Supervisor at DP World Caucedo, tells the story of how education has helped him achieve his dreams right in his hometown port.
Read more
Salma Ahmed, an Electrical Engineer at Drydocks World, discusses her work and her development all the way from intern, under guidance and support from senior colleagues, into her successful engineering role today.
Read more
Mazhar Hussein is a crane foreman at Drydocks World – our offshore and marine service specialists in Dubai, UAE. He shares how he improved crane control operations at the Drydocks World base, helping his colleagues work smarter – not harder:
Read More
Family has been a key driver for Magdalena Stahulakova, a Senior Launch Manager at syncreon, Slovakia. It was her father who sparked the love of technology that led her to join syncreon in 2018. Now she is inspiring her own children to follow their dreams.
Read more
Felix Perez, an Advanced Training and Assessment Programme (ATAP) Supervisor at our Caucedo terminal in the Dominican Republic, shares how his career has evolved during his time with us and sheds some light on his day-to-day work.
Read more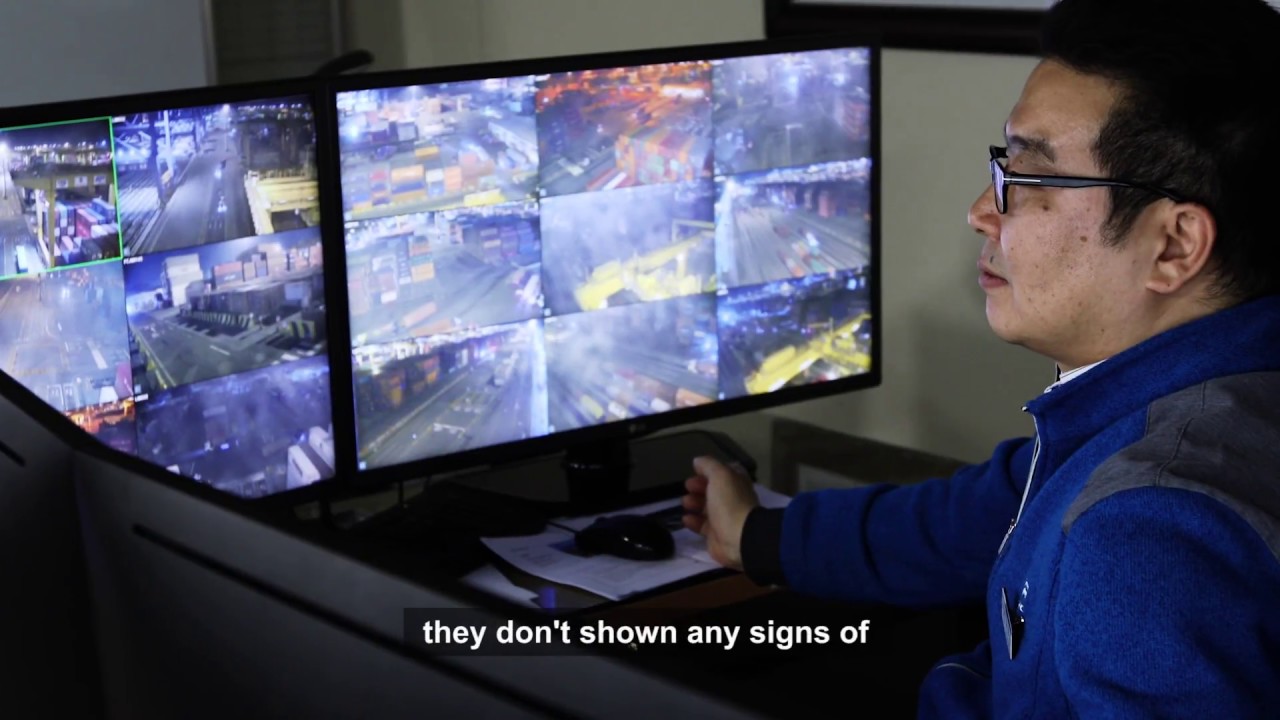 Lee Jonghoon, Safety Driver from DP World Pusan, talks about the changes in the community since DP World entered.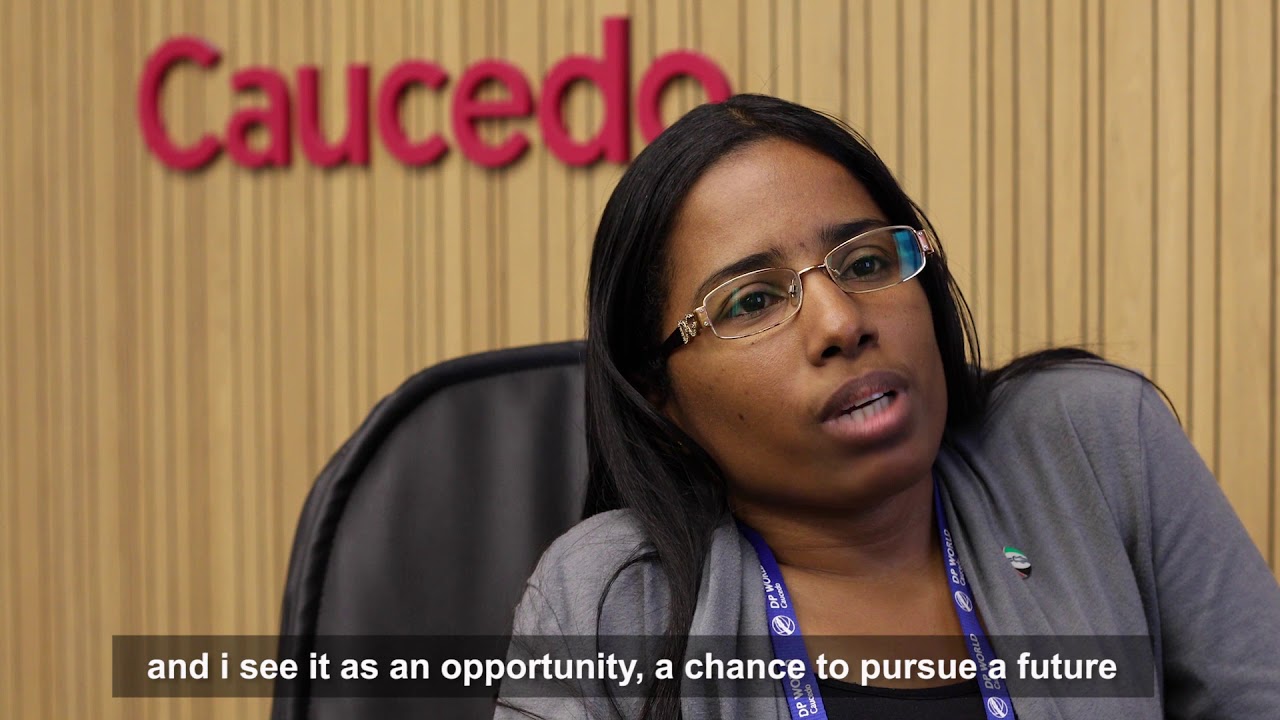 Erika Soriano, receptionist at DP World Caucedo, speaks about how her disability has not been an obstacle on her career path at DP World.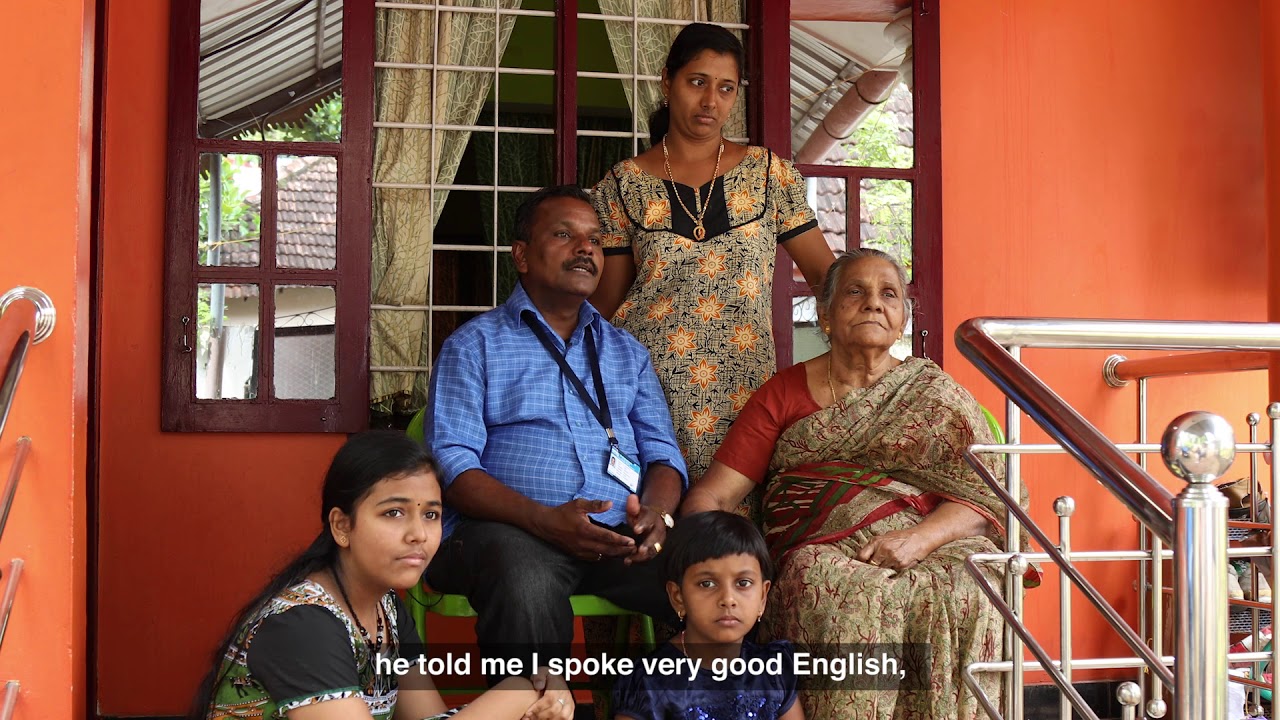 Joseph used to be a tuk tuk driver in India when a terminal manager at DP World Cochin offered him a life-changing opportunity.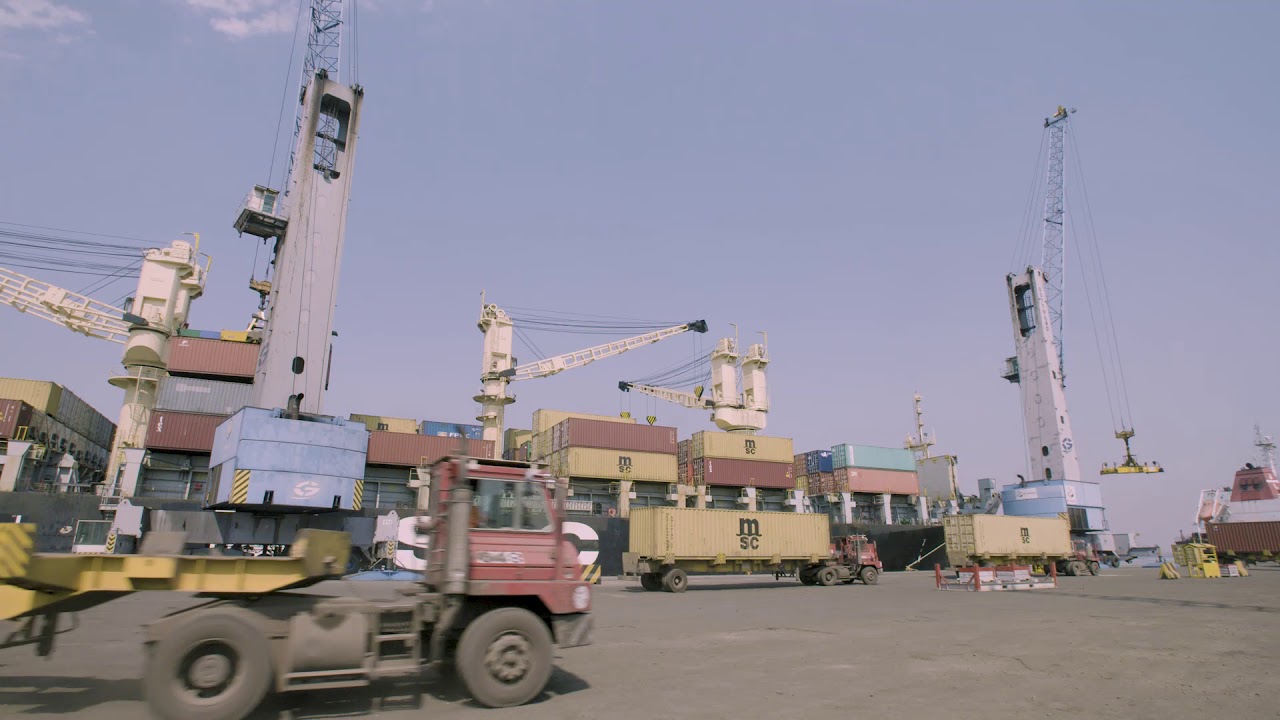 Edgar has been a training officer with DP World for 15 years. Here he speaks about the investments the company has made in people and facilities.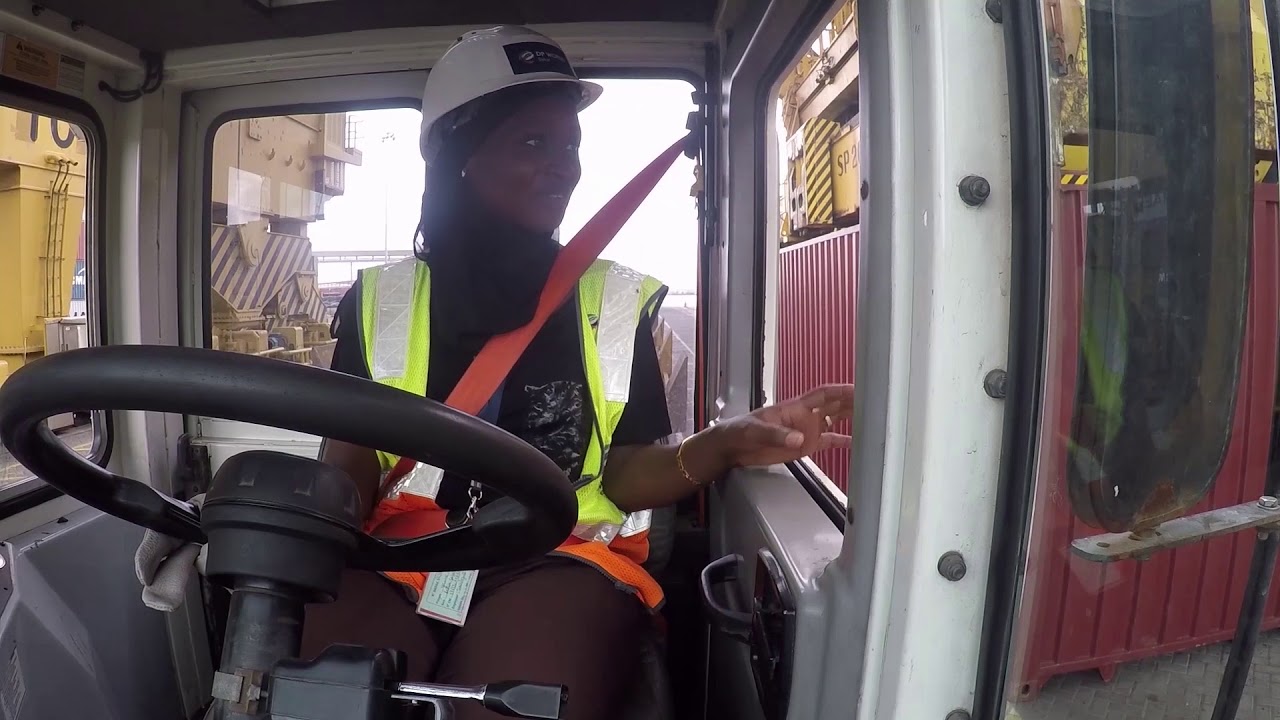 Meet Yacine Seye from DP World Dakar - the first female truck driver in Senegal.